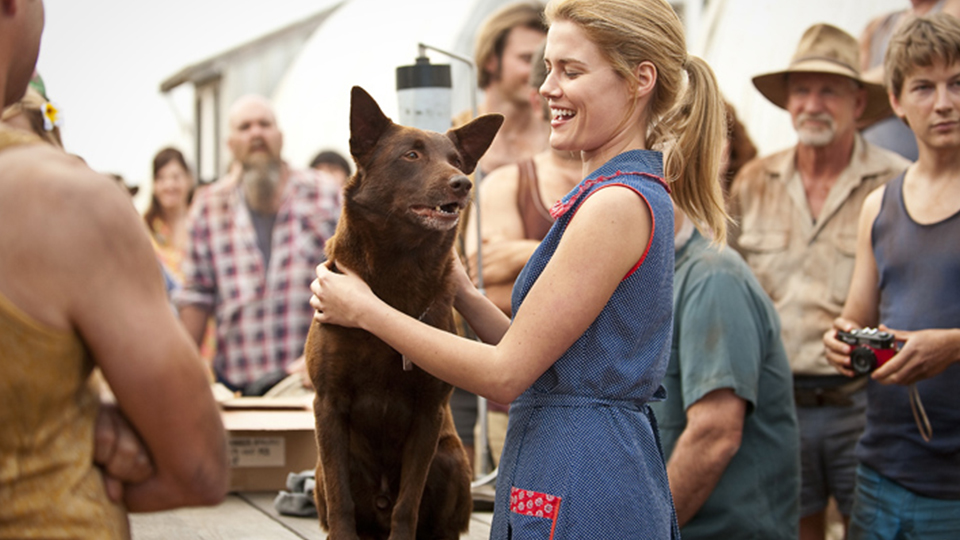 The Australian based Asia Pacific Screen Awards will showcase four nominees and winners of the November 2011 awards ceremony at the Beijing International Film Festival this month.
A Separation (Jodaeiye Nader az Simin, Islamic Republic of Iran), Academy Award and Golden Globe winner and the 2011 Asia Pacific Screen Awards (APSA) Best Film recipient, will join Australian box office sensation Red Dog as two of four APSA 2011 nominees and winners to be showcased to Chinese audiences at the 2012 Beijing International Film Festival (BJIFF) in April.
Since its inauguration in 2011, the Beijing International Film Festival has enlisted APSA to recommend a selection of the finest films from the region for the festival's Panorama section.
APSA Artistic Director, Maxine Williamson said, "It is extremely rewarding to work with BJIFF to promote and highlight the extraordinary talents of Asia Pacific. We are delighted to continue our relationship with BJIFF this year in order to offer members of our 500-strong Academy the opportunity to premiere their films in China. I congratulate BJIFF on their selections and wish the second edition of the festival great success."
A Separation, produced, directed and written by Iranian filmmaker Asghar Farhadi won the 2011 APSA for Best Feature Film. Red Dog, directed by Kriv Stenders and produced by Nelson Woss and Julie Ryan was nominated for the 2011 APSA Best Children's Feature Film award.
"Just like the real Red Dog, the Red Dog movie has roamed around the world, entertaining audiences along the way," said producer Nelson Woss. "I am very pleased that the Chinese people will have the opportunity to experience the film at this prestigious festival."
Other APSA films selected for BJIFF include the critical and commercial Hindi hit and 2011 nominee for APSA Best Feature Film Wedding Planners (Band Baaja Baraat, India) directed by Maneesh Sharma and produced by Aditya Chopra, and 2011 Berlin International Film Festival Crystal Bear special mention The Flood (Mabul, Israel / France / Germany / Canada) directed by Guy Nattiv and produced by Chilik Michaeli, Ina Fichman, Avraham Pirchi, Tami Leon, David Silber, Moshe Edery and Leon Edery. The Flood was nominated for the 2011 APSA Best Children's Feature Film.
"I believe that India and China have proven themselves to be global destinations in all spheres, including entertainment," said Avtar Panesar, Vice President of International Operations at Yash Raj Films, producers of Wedding Planners. "I am excited about collaborating with our friends in China to bring our rich cultures together through cinema and this is a small but significant step in that direction."
Maxine Williamson will be representing APSA at the Beijing Film Festival and in conjunction with the MPA (Motion Picture Association) will be hosting a reception on Wednesday, April 25 from 5:30pm – 7:30pm in Beijing.
Since its inception in 2010, the MPA APSA Academy Film Fund has provided eight Asia Pacific Screen Academy members with over US$200,000 in grants to assist them realise their stories for the screen.
The reception will conclude with a screening of A Separation, which received an inaugural MPA APSA Academy Film Fund grant in 2010 and marks the first completed project supported by the initiative.
The sixth annual Asia Pacific Screen Awards will take place on Friday November 23, 2012 in Queensland, Australia.
For further information on the MPA APSA Academy Film Fund click here.
Back to news