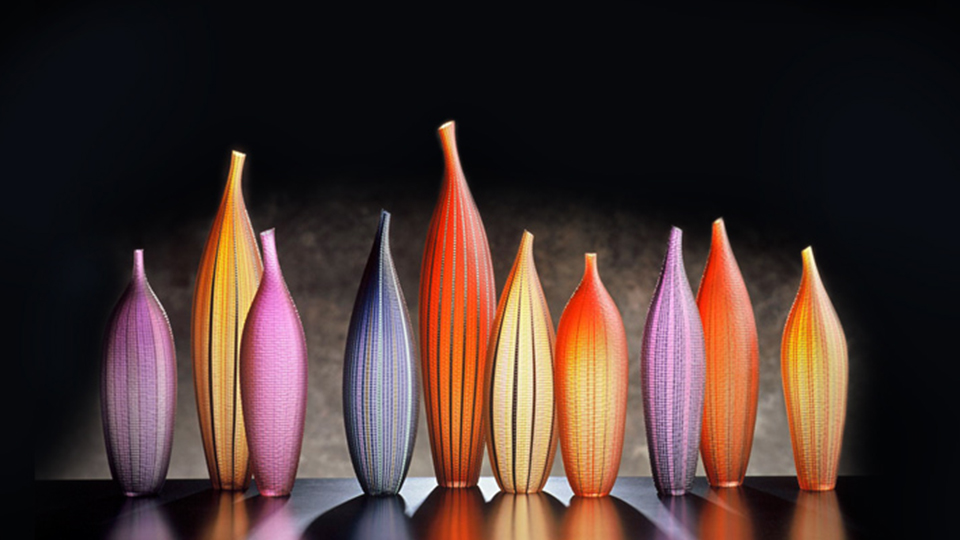 Brisbane, Queensland, Australia: The Asia Pacific Screen Awards marks its fifth year with the strongest competition to date. APSA Artistic Director Maxine Williamson, today announced that 240 films from 43 countries will compete in this year's APSAs, including for the first time, films from Samoa and Cyprus.
Nominees will be announced in October and the Winners will be announced at the annual APSA Ceremony on Australia's Gold Coast on November 24.
Ms Williamson noted that films competing include several which have already received critical acclaim and awards at major film festivals over the past year, including Berlin, Cannes, Rotterdam, Sundance, Busan, and Karlovy Vary.
Films by Zhang Yimou and Chen Kaige (People's Republic of China), Aparna Sen (India), Asghar Farhadi (Islamic Republic of Iran), Eric Khoo (Singapore), John Woo and Tsui Hark (Hong Kong – People's Republic China), Hong Sang-soo (Republic of Korea), Nuri Bilge Ceylan (Turkey), Sion Sono (Japan), and Fred Schepisi, Julia Leigh and Ivan Sen (Australia) are amongst those under consideration for nominations in the 2011 APSAs.
"As we begin the judging process for 2011, it is timely to consider how the APSAs have grown in stature and importance in the five years since their inception, a journey that reflects the extraordinary influence filmmakers of our vast Asia-Pacific region have had on international film festivals, other major international awards and on international box office over recent years," Ms Williamson said.
"APSA is proud of its achievements in bringing together our community of filmmakers through the work of the APSA Academy and promoting the incredible body of work of these filmmakers to the world."
Ms Williamson noted that Asghar Farhadi's film Jodaeiye Nader az Simin (A Separation), which is in the APSA competition this year and won the Golden Bear at the Berlin Film Festival for Best Film, was produced with the assistance of finance from the first round of the newly established MPA APSA Academy Film Fund. This fund is wholly supported by the Motion Picture Association (MPA) and is available only to members of the APSA Academy, which includes previous Winners and Nominees, Jury and Nominations Council members.  Earlier this year, APSA announced its second funding stream for Academy members, the APSA Children's Film Fund wholly supported by 4 Boys Films. Both funds close October 21.
"The 2011 APSAs sees many of our Academy members returning to the competition with their new films, including two-time winner Asghar Farhadi, who took home the APSA Jury Grand Prize and Best Screenplay award for Darbareye Elly (About Elly) in 2009, former APSA International Jury member Aparna Sen and acclaimed Chinese filmmaker Chen Kaige," Ms Williamson said. "We are delighted to have so many Academy members in contention for the APSAs again this year."
Some 50 Official Submitting Organisations from across the region were invited to put forward entries and films may also be invited by APSA and the multinational Nominations Council, chaired by Professor Hong-Joon Kim (Republic of Korea).
In 2011, 150 feature films, 53 documentaries, 24 children's films and 12 animated films will vie for nomination.
Official entries in the 2011 APSAs include; Turkish film Bir zamanlar Anadolu'da (Once Upon a Time in Anatolia), directed by APSA-winning director Nuri Bilge Ceylan and produced by APSA nominated producer Zeynep Özbatur, which shared the Grand Prix at the Cannes Film Festival; Elena, directed by Russian filmmaker Andrei Zviangintsev, which received the Un Certain Regard Special Jury Prize at the Cannes Film Festival; Be Omid e Didar (Goodbye), directed by Iranian filmmaker Mohammad Rasoulof who won the Best Director award in Un Certain Regard at the Cannes Film Festival;  Israeli film Boker Tov, Adon Fidelman (Restoration), directed by Joseph Madmony, which won the Screenwriting Award at the Sundance Film Festival and Best Feature Film at the Karlovy Vary International Film Festival; Di ren jie zhi tong tian di guo (Detective Dee: and the Mystery of the Phantom Flame), directed by Hong Kong veteran filmmaker Tsui Hark;  and Australian entries; Toomelah directed by Ivan Sen; The Eye of the Storm directed by Fred Schepisi and Sleeping Beauty, directed by Julia Leigh, Australia's only film in official competition at the Cannes Film Festival.
Also in the competition are new films from three of China's most renowned filmmakers – Shan zha shu zhi lian (Under the Hawthorn Tree) by Zhang Yimou, Zhao shi gu er (Sacrifice) by Chen Kaige and Wo 11 (11 Flowers) directed by Wang Xiaoshuai – Jianyu (Reign of the Assassins) directed by Su Chao-Pin and co-directed and produced  by Hong Kong film veteran John Woo; and Japanese film Noruwei no Mori (Norwegian Wood) from award winning French-Vietnamese filmmaker Tran Anh Hung (The Scent of Green Papaya) and APSA nominated Taiwanese cinematographer Mark Ping Bin Lee.
The APSA Feature Film Short-listing Panel has finalised reviewing eligible feature films in preparation for the Nominations Council meetings.  This year, the deliberations of the Advisory Committee and the Nominations Council will take place using Cisco TelePrescence high-definition video technology. Council members from Australia, Hawaii, Japan, Singapore, South Korea and Taiwan will be brought together by Cisco to deliberate on films and determine the nominees in six award categories without leaving their home city.
Also for the first time in 2011, APSA Academy members will have the right to view and vote in selected categories. Past Jury, Nominations Council, Documentary and Animation Academy members will determine the Nominees and Winners for Best Animated Feature Film and Best Documentary Feature Film in the 2011 competition. Children's Feature Film Academy members will, along with past Jury and Council, decide on the Nominees for Best Children's Feature Film with the Winner in that category to be determined by the International Jury ahead of the fifth annual APSA Ceremony on November 24.
The APSA online viewing and voting platform for Academy Members – APSA View – is now live.
The Nominations Council is chaired once again by filmmaker and academic Professor Hong-Joon Kim (Republic of Korea) and the 2011 Council members are Russell Edwards (Australia), Jeannette Paulson Hereniko (Hawaii, USA), Philip Cheah (Singapore), Yuka Sakano (Japan) and Peggy Chiao (Taiwan). APSA Chairman Des Power and Artistic Director Maxine Williamson will also participate in the process.
Back to news