Friday, 24 October 2008
•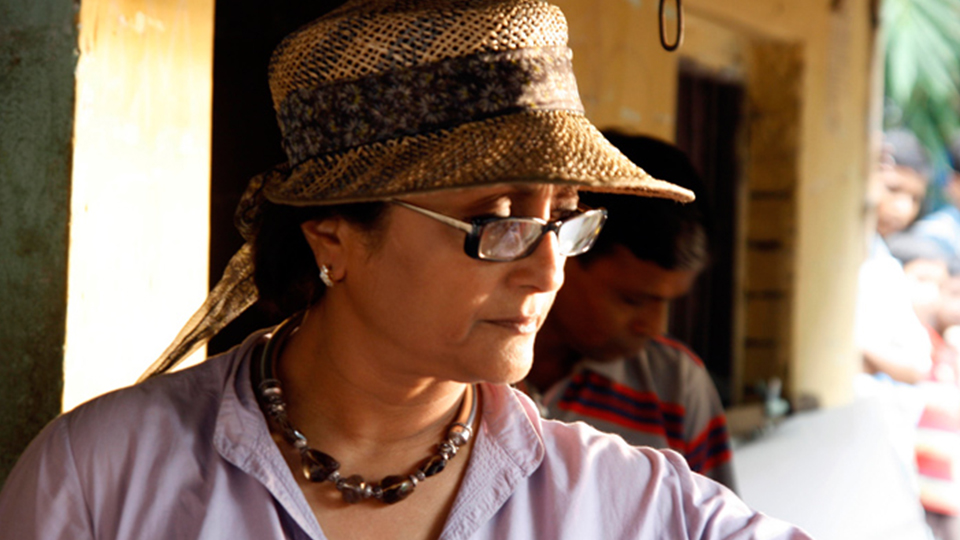 The Asia Pacific Screen Awards today announced members of its 2008 International Jury.  They join this year's Jury President, Academy Award nominated director Bruce Beresford, in determining the winners of the second annual Awards, to be announced on the Gold Coast, Queensland, Australia, on November 11.
Members of the APSA International Jury 2008 are Bruce Beresford, renowned Indian director and actress Aparna Sen, US producer Richard Rothschild (whose production credits include Tender Mercies and The Truman Show), Chinese director and Professor of the Beijing Film Academy Zheng Dongtian, and Hanna Lee, producer of the 2007 APSA Best Feature Film, Miryang (Secret Sunshine), from the Republic of Korea.
The International Jury will meet on the Gold Coast, Australia, from November 5 to November 10.
"I am grateful to Jury President Bruce Beresford for drawing together such a distinguished group ofinternational filmmakers and I look forward to welcoming them to Queensland for their deliberations," said APSA Chairman Des Power.
"The Jury's task is formidable – they must determine winners from 33 films representing 17 countries of the Asia-Pacific region to have been nominated in this year's APSAs."
Jury President Bruce Beresford is one of Australia's most celebrated film directors. He was nominated for an Academy Award in 1980 for the script of Breaker Morant, and in 1982 for direction of Tender Mercies. His film Driving Miss Daisy won four Academy Awards including the award for Best Picture in 1989.
Bruce Beresford's early Australian films include Don's Party, The Getting of Wisdom, The Club and Puberty Blues as well as the internationally-acclaimed Breaker Morant. Bruce's many other film credits include Crimes of the Heart, Black Robe, Mister Johnson, Double Jeopardy and Paradise Road and he has won three Australian Film Institute Awards and been nominated for several others.
Bruce has also directed several operas and recently published a memoir Josh Hartnett Definitely Wants To Do This…True Stories From A Life In The Screen Trade.
Bruce is currently in post-production on his latest film Mao's Last Dancer, based on the international best-selling book of the same name and filmed earlier this year in China, Australia and the USA.
Aparna Sen made her debut as an actress in 1961 in Satyajit Ray's Two Daughters. She has since acted in the films of several noted film directors including Mrinal Sen, James Ivory, Tapan Sinha and Hrishikesh Mukherjee.
Aparna's directorial debut, 36 Chowringhee Lane, won the Grand Prix (The Golden Eagle) at the Manila International Film Festival and Aparna received India's National Award for Best Direction for the same film. Mr and Mrs Iyer, written and directed by Aparna, had its world premiere at the Locarno International Film Festival and has won several major international awards including the Grand Prix for Best Feature Film at the Hawaii and Las Palmas Film Festivals. It also won the National Awards in India for Best Direction, Best Screenplay and Best Actress in 2003.  Aparna has just finished her latest film production, The Japanese Wife.
Retrospectives of Aparna's films have been held in London, Munich and at Nandan in Kolkata. Aparna has served on several film juries including the international film festivals of India, Moscow and Hawaii. The President of India honoured Aparna with the prestigious Padmashree Award in 1986 in recognition of her contribution to cinema; she was awarded the Satyajit Ray Memorial Millennium for 'Profound Contribution to Indian Cinema' and the Satyajit Ray Lifetime Achievement Award by the Cine Central Film Society.
Aparna is now the Chief Creative Officer at Saregama India Ltd, responsible for commissioning Bengali films for the company.
Hanna Lee studied Mass Communication at Sogang University (Seoul, Republic of Korea) and received an MA in Cinema Studies at New York University.  On her return to Korea, she worked as Festival Coordinator at the 1st Puchon International Fantastic Film Festival and then as a correspondent for Variety and The Hollywood Reporter.  She also worked at the Korean Film Commission and was coordinator for the Far East Film Festival in Udine, Italy. Hanna moved into film production and worked with critically acclaimed filmmaker Hong Sangsoo as Producer for Turning Gate (2002) and Woman is the Future of Man. Her most recent feature film as Producer was Lee Chang-dong's Secret Sunshine which received the award for Best Actress at the 2007 Cannes International Film Festival and Best Feature Film and Best Performance by an Actress at the 2007 Asia Pacific Screen Awards.  Hanna has also produced Korean-Canadian filmmaker Helen Lee's short film, Hers at Last, as part of an omnibus project showcased as the opening film, Ten Ten, at the 2008 Women's Film Festival in Seoul.
Richard Luke Rothschild has worked in several production capacities with such directors as Bruce Beresford (Tender Mercies, Crimes of the Heart), Christopher Guest (The Big Picture), Peter Weir (The Truman Show), Joe Johnston (Hidalgo) and Robert Zemeckis (Used Cars), among others. Born in New York City, he was educated in Florida, at the Universidad de los Andes in Bogotá, Colombia, and graduated from Vassar College before taking a job in commercial production at N. Lee Lacy & Associates in New York City. From there he moved into film and television in Los Angeles. His television credits include producing Hawaiian Honeymoon, Hitler's Daughter, Fire and Rain, and co-producing the pilot for Brothers and Sisters, as well as the controversial miniseries Path to 9/11. His film work includes co-producing Romy & Michele's High School Reunion and The Truman Show, as well as producing Urban Legends: Final Cut, Double Jeopardy, The Scorpion King and The Game Plan.
Zheng Dongtian is a Film Director, Professor of the Beijing Film Academy and a Member of the China Film Directors Association. His nine films, made between 1977 and 2004, have been selected for international film festivals and received awards both in China and overseas.  They include Tai Wan Wang Shi (Bittersweet in Taiwan), winner of the Best Picture and Best Director Awards at the 10th China Film Huabiao Awards and nominated in 2004 for five China Film Golden Rooster Awards.
Zheng Dongtian was named Best Director at the 11th Beijing Student Film Festival and the film won First Prize at Shanghai Critic of Film Awards 2004. Zheng Peimin (A Public Servant) was named Best Picture at the 11th China Film Huabiao Awards.  Zheng Dongtian's other films are Huo Wa (Fire Child), Xiang Dao (The Guide), Lin Ju (Neighbours), Yuanyang Lou(Young Couple), Ren Zhi Chu (The Beginning of Life), Gu Yuan Qiu Se (Autumn in the Nativeland) and Liu Tianhua.
Zheng Dongtian has taught at the Beijing Film Academy since 1976, has been engaged in film theory and critique since 1980, and has served on several international film juries including the International Electronic Cinema Festival at Tokyo 1994, the 4th Shanghai International Film Festival 1999 and the 24th Fajr International Film Festival at Tehran 2006.
The 2008 APSA Jury join nominees and winners as members of The Academy of the Asia Pacific Screen Awards.
Back to news