Monday, 22 October 2012
•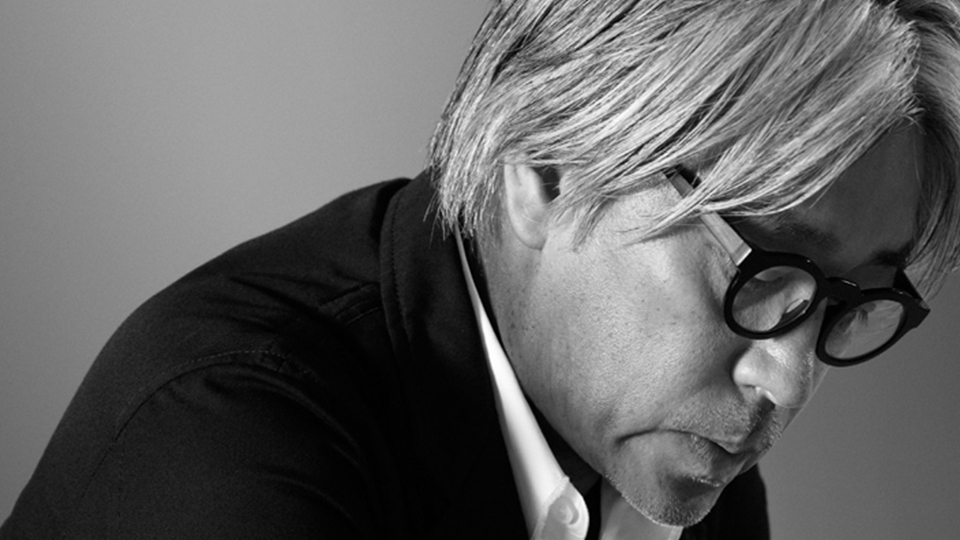 The Asia Pacific Screen Awards (APSA) and FIAPF-International Federation of Film Producers Associations announced today that internationally renowned Japanese composer, actor and musician Ryuichi Sakamoto will be the 2012 recipient of the FIAPF award for Outstanding Achievement in Film in the Asia Pacific region.
An Oscar®, Grammy® and two time Golden Globe® winner for his film compositions, Ryuichi Sakamoto will personally accept the award at the sixth annual APSA ceremony on November 23 in Brisbane, Australia.
In what will be an undeniable highlight, APSA is honoured to confirm virtuoso pianist Ryuichi Sakamoto will perform two pieces during the ceremony. This Australian exclusive performance will mark the first time in six years that Ryuichi Sakamoto has performed in the country.
Within the world of film Sakamoto's vast body of work is incredibly diverse, with his dozens of film scores covering fiction, documentary and animated feature films.  Attesting to the unparalleled quality and universal appeal of his work, Sakamoto's outstanding musical compositions have played a key role in films by filmmakers from both across the Asia Pacific region and far beyond, as well as films set around the world and in a multitude of languages including Arabic, Japanese, English, French and Spanish.
FIAPF President, Luis Alberto Scalella says, "As the international body of film producers' associations, FIAPF is proud to celebrate the diverse and prolific body of work of artist Ryuichi Sakamoto. Over the past APSA editions, FIAPF Awards often celebrated personalities from the film community with an active role as producer. By giving this year's FIAPF Award to Ryuichi Sakamoto, we wish to put emphasis on the great contribution of creative talents to films. As an actor, composer and a musician who does not limit himself to any one genre or style, Ryuichi Sakamoto has contributed immeasurably to film, and but also to art. As an artist who has never forgotten his roots, we are very pleased to honour Ryuichi Sakamoto with this prestigious award from his own region, Asia Pacific. As an artist who is ever evolving and constantly creating, we bestow this award to Mr Sakamoto to focus on and honour his outstanding achievement in film, while greatly anticipating what Ryuichi Sakamoto has next for the world."
Listeners young and old from all cultures and creeds have found inspiration in Sakamoto's music, from his pioneering early electronic music as a member of Yellow Magic Orchestra, to globally-inspired rock albums, classical compositions (including the opera Life, which featured contributions by over 100 performers), over thirty film scores, more than forty solo albums, video game soundtracks and even mobile ringtones.
Equally expansive is his array of prestigious awards: an Academy Award® for Best Original Score for Bertolucci's The Last Emperor (1987), two Golden Globes® for The Last Emperor and The Sheltering Sky (1990), a Grammy®, the Order of the Cavaleiro Admissão from the government of Brazil and, from the French government, Officier of the Order of Arts and Letters.
Sakamoto's most recent film scores were for APSA competition features Women Without Men (2009) from Iranian-American writer directors Shirin Neshat and Shoja Azari, and accomplished Japanese filmmaker Takashi Miike's Hara-Kiri: Death of a Samurai (2011). One of his earliest film scores was for Merry Christmas, Mr Lawrence (1983), in which he starred alongside Takeshi Kitano, David Bowie and Tom Conti and also won the 1984 BAFTA for Best Score. Since then, he has composed film scores for more than twenty films including The Handmaid's Tale (1990) which screened in competition at the 1990 Berlinale, Pedro Almodovar's High Heels (1991) which won the Best Film at the Cartagena International Film Festival (Colombia), Wuthering Heights (1992) starring Juliette Binoche and Ralph Fiennes, Little Buddha (1993) which earned him yet another Grammy® nomination, Wild Side (1995), starring Joan Chen and Christopher Walken, Taboo (1999) which starred Takeshi Kitano and screened in competition at the Cannes Film Festival 2000, Brian De Palma's Femme Fatale(2002) screened out of competition at the Cannes Film Festival 2002, documentary Derrida (2002) about the father of deconstructionist philosophy, Tony Takitani (2004) based on the short story by Haruki Murakami, and pioneering Japanese CG animation Appleseed (2004).
In addition to his dedicated film scores, Sakamoto's compositions have been used in many films, notably Alejandro Gonzalez Inarritu's widely acclaimed international feature Babel (2006), and Caterpillar (2010), for which actress Shinobu Terajima won the APSA Jury Grand Prize in 2010.
Sakamoto has devoted much time in recent years to environmental and humanitarian projects, using the creativity of artists to change the world for the better. He has collaborated with leading electronic artists and undertaken a European tour with his piano, violin and cello trio in 2011/2012.
As the recipient of the FIAPF Award, Mr Sakamoto will be inducted into the Asia Pacific Screen Academy, joining fellow Japanese filmmakers who, since 2007, have collectively received nominations in every APSA award category, including APSA award winners Noritaka Kawaguchi, Masahiro Motoki, Isao Matsuoka, and Shinobu Terajima.
Ryuichi Sakamoto is the sixth person to be honoured by FIAPF through their partnership with the Asia Pacific Screen Awards. Previous recipients are George Miller (2007), Yash Chopra (2008), Isao Matsuoka (2009), Christine Hakim (2010) and Zhang Yimou (2011).
As a performer at the APSA ceremony, Sakamoto follows in the footsteps of special guest performers including Japan's number one Japanese R&B star Ai, whose performance included music from the film Departures (Okuribito), Tenzin Choegyal, Katherine Philp, internationally renowned Erhu virtuoso Ma Xiaohui and William Barton, Australia's leading didjeridu player and composer.
The International Federation of Film Producers' Associations is the only organisation of film and television producers with a global reach. FIAPF's mandate is to represent the common economic, legal and regulatory interests of film and audiovisual producers. FIAPF members cover 30 producers' organisations from 27 countries and five continents.
A total of 34 films from 18 countries and areas across Asia Pacific have been nominated in the 2012 Asia Pacific Screen Awards. The International Jury, headed by Australia's Jan Chapman, will assemble in Brisbane, Australia in mid November ahead of the APSA Ceremony on November 23.
The Asia Pacific Screen Awards is an international cultural initiative of the Queensland Government, Australia with the support of Events Queensland, endorsed by UNESCO and FIAPF-International Federation of Film Producers' Associations, in alliance with the European Film Academy and AFI | AACTA.
WATCH THE CEREMONY WEBCAST LIVE on Friday November 23, 2012
The APSA ceremony is televised to 44 countries across Asia, the Pacific and India via the ABC's Australia Network. Within Australia, the APSA Ceremony will be broadcast on the SBS television network.
Please click through to view the full list of 2012 APSA Nominees
Images and press kits available to download from: www.image.net
Back to news