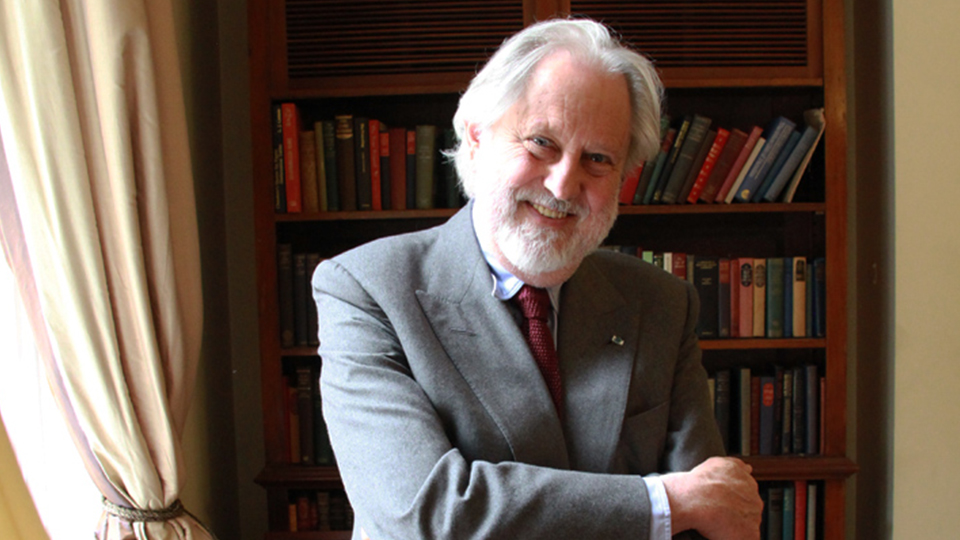 Cannes: Academy-Award winner and producer of Chariots of Fire, The Mission and The Killing Fields will head the International Jury of the fourth annual Asia Pacific Screen Awards (APSA), to be held on Australia's Gold Coast on December 2, 2010.
Lord David Puttnam follows previous International Jury Presidents Huang Jianxin (2009, People's Republic of China), Bruce Beresford (2008, Australia) and Shabana Azmi (2007, India) to lead the group of distinguished film practitioners who decide on the winners of Asia-Pacific's highest accolade in film.
The announcement was made from the Cannes Film Festival this evening at the International Launch of the fourth annual APSAs, presented in partnership with FIAPF-International Federation of Film Producers Associations and the Screen Producer's Association of Australia (SPAA), attended by more than 150 key industry players from Asia-Pacific and Europe, including high profile members of the APSA Academy.
Lord Puttnam's illustrious body of work spanning more than 30 years as an independent producer includes Palme d'Or winner The Mission (1986) and the iconic Chariots of Fire, for which he received a Best Picture Oscar in 1981. The Killing Fields (1984), based on the experience of three journalists in Cambodia during the time of the Khmer Rouge, was also highly acclaimed.
In 2006, Lord Puttnam was awarded a BAFTA Fellowship for Lifetime Achievement. His extensive producing credits include Bugsy Malone, Local Hero, Midnight Express and he also produced Ridley Scott's directorial debut The Duellists, which played in Cannes in 1977 receiving a Unanimité award. Scott's latest film, Robin Hood, starring Russell Crowe and Cate Blanchett opened the Cannes Film Festival on Wednesday evening.
On accepting the appointment, Lord Puttnam said: "I have watched APSA go from strength to strength since its inception in 2007 and admire the contribution it has made to the promotion of Asia-Pacific films both in their own region and internationally. It is a great honour to accept the role of International Jury President and I look forward to collaborating with my fellow jurors in watching some of the great films from this highly creative region."
APSA Chairman Des Power said: "the high calibre of our Jury attests to the integrity of receiving an APSA. I am honoured to welcome Lord Puttnam to preside over this year's Jury and have no doubt that his commitment to the ideals of APSA and extensive experience as a producer will make a valuable contribution to this year's awards. I know his appointment will be extremely well received."
Lord Puttnam, a working peer in the UK's House of Lords, now focuses primarily on political and policy work in relation to education, the creative industries and climate change and in 2009, produced We are the People We've Been Waiting For, a thought-provoking documentary about the modern education system.
His many appointments include: Chancellor of the Open University; Deputy Chairman of Channel Four; Chairman of Futurelab; Vice President and Chair of Trustees at BAFTA from 1994 to 2004 and President of UNICEF UK from 2002 – 2009. He was awarded a CBE in 1982, received a Knighthood in 1995 and was appointed to the House of Lords in 1997. In France he has been honoured as a Chevalier ('85), Officer ('92) and, most recently (2006) Commander of Arts and Letters.
The other members of the jury will be announced later in the year and the films selected to contend for the coveted award will be announced in early October. Jury members will meet on Australia's Gold Coast in late November ahead of the APSA Ceremony on December 2, 2010.
An international cultural initiative of the Queensland Government, Australia, APSA honours the works of filmmakers across a region covering 70 countries, one third of the earth and half the world's film output. Films are judged on cinematic excellence and the way in which they attest to their cultural origins. Entries opened on May 3.
Back to news