Wednesday, 7 November 2012
•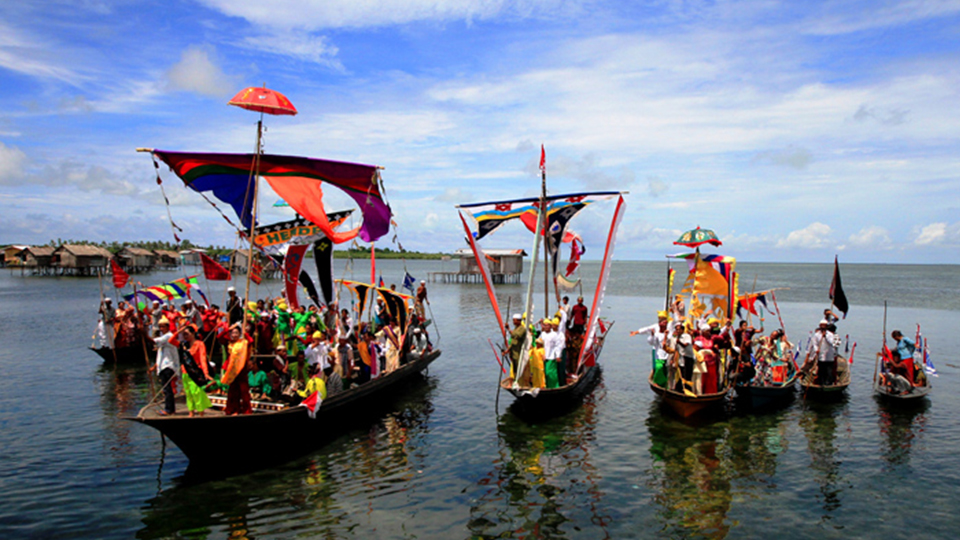 APSA in collaboration with the Brisbane International Film Festival (BIFF) is holding a gala screening of Brillante Mendoza's APSA nominated film Thy Womb. Nominated for Achievement in Directing at this year's APSAs.
Brilliante will be in attendance to present his film at the Australian premiere on Monday November 19 at the Palace Cinema Paddington, Brisbane.APSA Jury President, Jan Chapman and the International Jury members will also be attending the gala screening as part of the BIFF collaborative initiative.
Thy Womb, which was recently played at the Venice Film Festival, to rave reviews, is a complex and compelling tale about an infertile Muslim wife who sets out to find a woman to have her husband's child.
Brillante Mendoza is regarded as a living treasure in the Philippines, having won Best Director at Cannes for Kinatay (2009)—the first and only Filipino to win the award.
The complete program for this year's Brisbane International Film Festival, presented by Screen Queensland, is now online, with tickets selling fast for the 21st anniversary event!
BIFF Progress
In 2012, BIFF promises another festival filled with the best and brightest of cinema offerings from around the globe – be they features or shorts, or new or retrospective efforts.
Think politics, sex, drugs and pasta, as BIFF screens 136 films and 66 shorts in 227 sessions – including 43 Australian premieres and 3 world premieres – over 12 days; plus an extra two  days for our pre-festival curtain raisers.
The BIFF curtains will be hoisted open on November 14th with The Sweeney, an action-packed reincarnation of the seminal 1970s British police drama starring Ray Winstone. At the films conclusion the celebrations will continue at the gala after-party, hosted high on the Barracks Cinema Bridge.
The festival will celebrate its closing night on November 24th in lavish style with the eagerly-anticipated adaptation Anna Karenina. The Russian classic reunites lead actress Keira Knightley with her Atonement and Pride & Prejudice director Joe Wright and comes direct from the Toronto Film Festival where it stirred the critics and audiences.
In addition to the previously announced BIFFDOCS titles and other highlights, we have a plethora of programs to cater to all cinematic tastes, whether artistic and insightful, weird and wonderful, or steeped in political controversy or film history.
Uncover recent and potential award winners, see the best of the international festival circuit, and be among the first to view a few certain classics in the making.
We're also bringing back cinema under the stars – in two new locations, and offering an expanded, four-day industry program.
For further program details and to book tickets to any session, including Opening and Closing night and other special events, visit the BIFF website at www.biff.com.au or our Regent box office located in the Queen St. Mall.
Back to news