Monday, 5 December 2016
•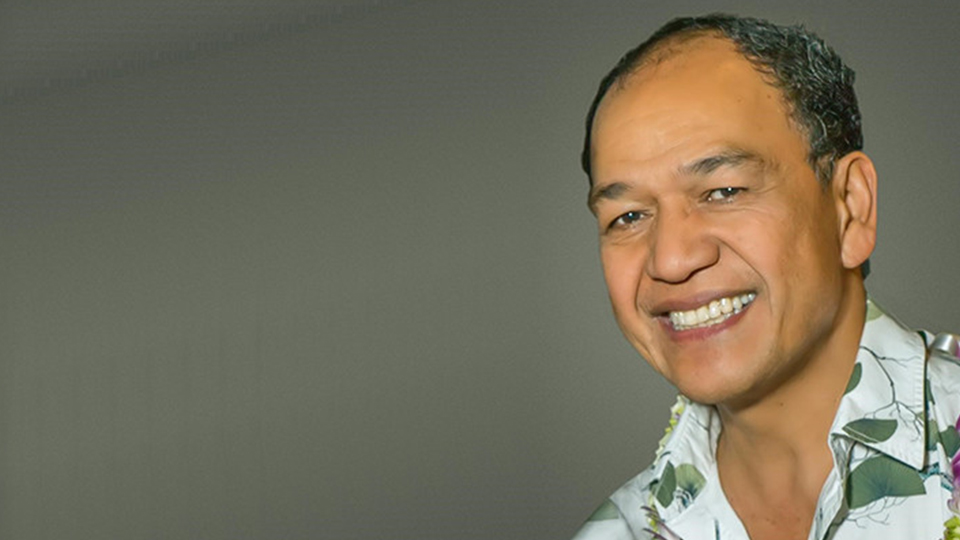 Co Production deal announced for Pacific Narrative Feature Film
'UNTIL THE DOLPHIN FLIES'
Producers Trish Lake, from Freshwater Pictures in Brisbane, Australia, and Catherine Fitzgerald from Blueskin Films in Wellington, New Zealand, have announced a coproduction deal to produce award-winning Pacific Islander filmmaker, Vilsoni Hereniko's narrative feature film project, UNTIL THE DOLPHIN FLIES. Co-development will proceed throughout 2017 with production scheduled for 2018.
The script is based on the award-winning novel by Robert Barclay, Melal, set in the Marshall Islands. The feature film project, then known as Fall Out, was awarded an MPA APSA Academy Film Fund grant for script development in 2013, and has been in development for the past 12 months with Freshwater Pictures and Blueskin Films following its incubation in the Asia Pacific Screen Lab (APSL) an initiative of Griffith Film School, the APSA Academy and NETPAC (Network for the Promotion of Asian Cinema).
UNTIL THE DOLPHIN FLIES is the story of a man evicted from his land who struggles to control his anger until a collision of cultural values over a wounded dolphin breaks open his shell of fear and propels him on a new path of self-discovery and healing.
Producer Trish Lake said "UNTIL THE DOLPHIN FLIES is one of the finest stories to emerge from the Pacific about loss and love. While it deals with deep human emotions about a man who is coming to terms with his shortcomings, it is also a culturally rich and humourous story with insights about life in the Marshall Islands."
Producer Catherine Fitzgerald said "Going to the heart of the Pacific, this contemporary human story will resonate universally."
Co-writers of the script are Vilsoni Hereniko and Joseph Grogan, a screenwriter living in Queensland who is originally from Micronesia.
Vilsoni Hereniko's work as a writer/director includes Fiji's only ever feature film THE LAND HAS EYES which premiered at Sundance and won several international awards, including:
Best Dramatic Feature: Toronto ImagineNative Film and Media Arts Festival (2004)
Best Overall Entry: Wairoa Maori Film Festival (2005)
Fiji's Official Submission for the Academy Awards® consideration for Best Foreign Language Film (2005)UNTIL THE DOLPHIN FLIES already has already enjoyed significant industry development support, demonstrating the recognised significance of bringing this story to the screen including:
An award of USD$25,000 for script development from the 2013 MPA APSA Academy Film Fund, wholly supported by the Motion Picture Association (MPA), presented to APSA Academy member and film producer, Jeannette Paulson Hereniko.
The script was further developed by Vilsoni Hereniko, filmmaker and professor at the University of Hawaii Manoa's Academy for Creative Media as part of the 2015 Asia Pacific Screen Lab located in Brisbane.
Further development came through Vilsoni Hereniko's participation in 2015 Hawaii's Producers Immersive Creative Lab.
Private donors to NETPAC/USA (Network for the Promotion of Asia Pacific Films/USA) contributed to several trips to Marshall Island for research, and preliminary shooting by cinematographer Paul Atkins and writer/director Vilsoni Hereniko.
Mike Ellis, President and Managing Director Asia Pacific MPA, said "We are very pleased to hear about the recent success of this MPA APSA Academy Film Fund project. Congratulations to all of the coproduction partners and we wish the creative team all the best as the film progresses towards production."
Herman Van Eyken, Founding Director of the Asia Pacific Screen Lab said "There are very rare moments when things seem to cross-fertilize and develop into something very tangible as a film production that takes off. But, as in nature, that is of course not entirely an accident. Here we at the Asia Pacific Screen Lab have connected the dots to help and make it happen. We're extremely proud that Vili's film has found the partners he needed. This is because we were all very moved and satisfied after his wonderful graduation pitch at the APSLab last year. We're looking forward to see the film on the screens across the Asia, the Pacific Islands and beyond."
Michael Hawkins, Chairman of the Asia Pacific Screen Awards and its Academy said "It is so exciting to see projects come to fruition, the seeds of which were sown by exchanges of ideas and dialogue between our APSA Academy Members throughout our broad region. The APSA Academy was created to foster collaboration and support throughout the region, and this is an excellent example of its success."
Additional information for your consideration and records:
In presenting the 2013 MPA-APSA Academy Film Fund award for script development, the panel, headed by Andrew Pike, said "A strong multi-layered story laced with unexpected humour, about the effect, past and present, of American nuclear tests and missile testing on a small dislocated community in the Marshall Islands. "
DIRECTOR/WRITER Vilsoni Hereniko's filmography:
THE HAN MANEAK SU IN A ROTUMAN WEDDING (doc.)  – (1989) Writer/Director
JUST DANCING (short narrative)  – (1997)  Writer/Director
THE LAND HAS EYES (feature film) – (2004)  Writer/Director
VAKA: THE BIRTH OF A SEER (doc.) – (2011) Executive Producer/Concept Advisor
DRUA: THE WAVE OF FIRE (doc.)  – (2012) Executive Producer/Writer/Co-Director
MOANA RUA: THE RISING OF THE SEA (doc.) – (2015)  Executive Producer/Writer/film director.
MIRAGE (Short narrative film) – (2016) Writer,Co- Director, Producer.
PRODUCER Trish Lake Bio
Trish Lake's credits include 'Venice Days Award' winner Early Winter an official Canadian/Australian Co production by Australian writer-director Michael Rowe, and director Richard Todd's feature documentary, Frackman named by the Guardian Newspaper as one of the top ten Australian films of 2015. A former SPA Feature Film Producer of the Year, Trish is Adjunct Fellow at Brisbane's Griffith Film School and leads a mentor program for emerging producers. Trish is currently producing The Eulogy, with Janine Hosking, and is the Executive Producer of feature documentary, Wik vs Queensland, with writer-director Dean Gibson and producer Helen Morrison. She is also developing the Chinese-Australian frontier drama, Red Earth, with writer director Liselle Mei and the AUS/UK Co production, Lifelines with Berlin-based director, Pia Marais.
PRODUCER Catherine Fitzgerald, ONZM bio
Catherine Fitzgerald credits include the Samoan-language feature film The Orator, directed by Tusi Tamasese, which won three awards at the Venice Film Festival in 2011, and was nominated for Best Performance by an Actor for Fiaula Sagote at the APSAs in 2011. Mr. Tamasese and Catherine's second feature together, One Thousand Ropes is due for release in early 2017. Previously nominated for Vincent Ward's Rain of the Children, saw her join the APSA Academy. Fitzgerald has also a history of producing high achieving short films including the Academy Award®-nominated Two Cars, One Night. She also chairs NZ Film Festivals Trust.
PRODUCER Jeannette Paulson Hereniko bio
Jeannette Hereniko has over 35 years of experience in the Asia Pacific film industry as a film producer, festival director, and film distributor.  She started the Hawaii International Film Festival and served as its Founding Director from 1981 to 1997. She was also the Founding Director of the Palm Springs International Film Festival in 1990. She is the founder and owner of the online film distributor AsiaPacificFilms.com, and is Asia Pacific Film Curator for Alexander Street, a ProQuest Company. In this capacity, she selects films for worldwide educational distribution. She is President and Producer of Te Maka Productions, which produces theatrical and film productions, including the award-winning narrative feature film from Fiji, The Land Has Eyes. Hereniko is a founding member of the APSA International Nominations Council, serving in 2007, 2009, 2011 and 2013. She is a founding board member of NETPAC (Network for the Promotion of Asia Pacific Cinema), Founding President of NETPAC/USA, and serves on NETPAC's international Advisory Board.
Back to news