Wednesday, 4 October 2017
•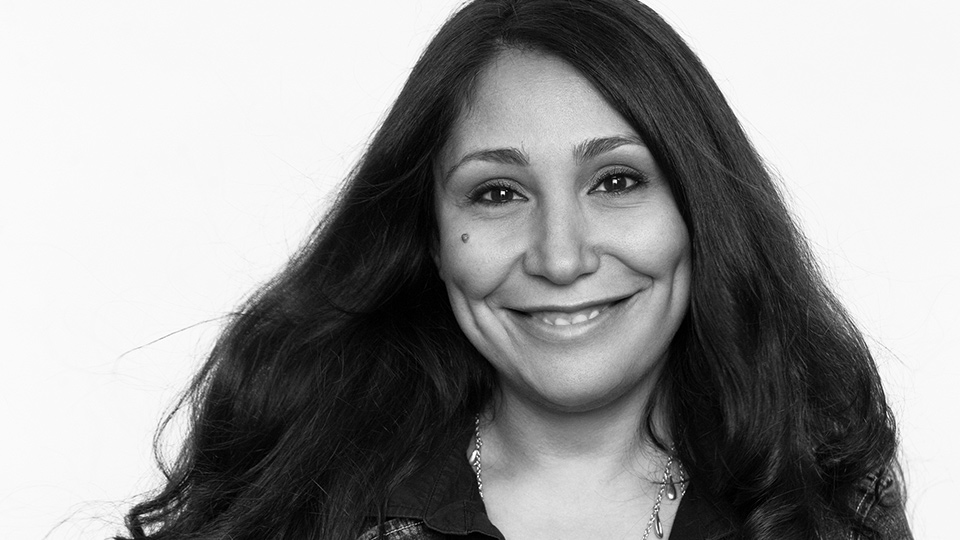 The Asia Pacific Screen Awards (APSA) today announced the 2017 nominations in the award categories of Youth, Animation and Documentary and the International Youth Animation Documentary Jury, to be chaired by the internationally acclaimed filmmaker and APSA Academy member Haifaa Al Mansour (Wadjda, Mary Shelley).
These first fifteen feature film nominations hail from 13 Asia Pacific countries and areas, with films from People's Republic of China and Australia receiving three nominations each.
As the region's highest accolade in film, APSA recognises and promotes cinematic excellence and cultural diversity of the world's fastest growing film region: comprising 70 countries and areas, 4.5 billion people, and is responsible for half of the world's film output.
Joining Al Mansour on the International Youth Animation and Documentary Jury for 2017 will be Melanie Coombs, the Australian producer behind Academy Award® winner Harvie Krumpet and APSA Best Animated Feature Film winner Mary and Max, and renowned British producer Steve Abbott (A Fish Called Wanda, Brassed Off) representing APSA's Academy Alliance with the European Film Academy (EFA).
The Jury will meet for screenings and deliberations in Brisbane in November before presenting the winners at the 11th Asia Pacific Screen Awards ceremony on Thursday 23 November.
The nominees are:
BEST YOUTH FEATURE FILM:
Big Big World (Koca Dünya, Turkey) – screened in the Horizons Competition at the 73rd Venice International Film Festival.
Jasper Jones (Australia) – directed by APSA Academy member Rachel Perkins (Bran Nue Dae, APSA 2010 Best Children's Feature Film nominee)
The Seen and Unseen (Sekala Niskala; Indonesia, Netherlands, Australia, Qatar) – selected for the Cinéfondation Residence programme at the Cannes Film Festival, the film World Premiered at the 2017 Toronto International Film Festival and is an APSA Academy Children's Fund recipient.
The Skier (Ski-Baz, Islamic Republic of Iran) – Premiered at the Isfahan International Film Festival.
The Summer is Gone (Ba Yue, People's Republic of China) – Winner of three 2016 Golden Horse Awards, for Best Feature Film, Best New Performer and the FIPRESCI Prize.
BEST DOCUMENTARY FEATURE:
Kim Dotcom: Caught in the Web (New Zealand) – premiered at SXSW.
Last Men in Aleppo (Syrian Arab Republic, Denmark, Germany) – winner of the Grand Jury Documentary prize at the Sundance Film Festival.
Taste of Cement (Lebanon, Syrian Arab Republic, Qatar, United Arab Emirates, Germany) – also nominated for a European Film Award.
The Opposition (Australia, Papua New Guinea) – premiered at Canada's Hot Docs 2017
A Yangtze Landscape (Changjiang, People's Republic of China) – screened at Cinema Du Reel in Paris.
BEST ANIMATED FEATURE FILM:
Have a Nice Day (Da Shi Jie, People's Republic of China) – World Premiered In Competition at the 2017 Berlin International Film Festival.
Saving Sally (Philippines, France) – winner of three awards at Fantasporto-Oporto International Film Festival, 2017.
A Silent Voice (Koe no Katachi, Japan) – premiered at the prestigious Annecy International Animation Festival.
Window Horses: The Poetic Persian Epiphany of Rosie Ming (Canada) – Executive produced by Golden Globe® winner Sandra Oh and screened at the Toronto International Film Festival
your name. (Kimi no na wa, Japan) –  this international box office hit is now the fourth highest-grossing film of all time in Japan.
Chairman of the Asia Pacific Screen Awards and its Academy Michael Hawkins said, 'In announcing this first round of nominees for the 2017 Asia Pacific Screen Awards, the event takes its first major step into its second decade. Furthermore, to see eight returning APSA Academy members among the nominated films in various roles, is testament to the strength of the growing Academy, presided over by Australian acting legend Jack Thompson AM PhD, and boasting just over 1000 of the region's most elite film practitioners.'
Chair of the 2017 APSA Youth, Animation, and Documentary Jury Haifaa Al Mansour said, 'I am so thrilled to be returning to Australia to serve on the APSA Youth, Animation, and Documentary Jury at the Asia Pacific Screen Awards.  Australia is an incredibly special place for me, as my son Adam was born there while I was studying film at the University of Sydney.  It was through that program that I wrote some of the earliest drafts of the screenplay for my first film Wadjda as well, so it is really the place where it all began.  Serving on the jury is an incredible honour for me, and such a wonderful opportunity to see the best of up-and-coming talent from the region.  I am looking forward to showing my son (who is now eight) the country of his birth and bringing the whole family along to experience the warmth and hospitality of the land down under!'
Background
The Asia Pacific Screen Awards, based in Brisbane, is supported by Brisbane City Council and managed by its economic development board, Brisbane Marketing. APSA has the privilege of a unique collaboration with Paris-based UNESCO and FIAPF-International Federation of Film Producers Associations, and recognises and promotes cinematic excellence and cultural diversity of the world's fastest growing film region: comprising 70 countries and areas, 4.5 billion people, and is responsible for half of the world's film output.
Nominees and Jury members are inducted into the Asia Pacific Screen Academy, making them eligible to apply for the 2017 MPA APSA Academy Film Fund. The Fund was created to support, at script stage, new feature film projects originated by APSA Academy members and their colleagues across Asia Pacific. The fund awards four development grants of US$25,000 annually, and is wholly supported by the MPA (Motion Picture Association).
APSA and its Academy is committed to its ongoing collaborations with UNESCO, FIAPF, the European Film Academy (EFA), the Motion Picture Association (MPA), NETPAC (the Network for the Promotion of Asian Cinema), the Asia Pacific Screen Lab (APSL) and Griffith Film School.
APSA Youth Animation & Documentary International Jury
HAIFAA AL MANSOUR – CHAIR (Saudi Arabia)
Haifaa Al Mansour is regarded as one of Saudi Arabia's most significant cinematic figures. She studied in Cairo and completed a master's degree in Film Studies from the University of Sydney. She began making short films before moving into documentary with Women Without Shadows (2005).
Wadjda (2013), which she wrote and directed, was her feature debut. The film received its World Premiere at the 2012 Venice Film Festival and was nominated for a BAFTA and the Best Children's Feature Film APSA in 2013. It is the first feature to be shot entirely in Saudi Arabia and the first by a female Saudi Arabian director. Wadjda was selected as the Saudi Arabian entry for the Best Foreign Language Film at the 86th Academy Awards®, the first time Saudi Arabia has submitted a film for this category. In 2016 Al Mansour became the first artist from the Arabian Gulf region to be invited to join AMPAS®. She recently published a novelization of the film titled The Green Bicycle for Penguin Group. Her latest film Mary Shelley, starring Elle Fanning and Douglas Booth, about the life of the author of Frankenstein, recently premiered at the 2017 Toronto International Film Festival.
STEVE ABBOTT (United Kingdom)
Steve Abbott has worked in the film and television industries since 1979 as a manager and producer. For nearly 20 years, Abbott and business partner Anne James were responsible for the management of the Monty Python group. Abbott later co-founded Prominent Features and Prominent Television with James, John Cleese, Terry Gilliam, Eric Idle, Terry Jones and Michael Palin. His first film as an executive producer was A Fish Called Wanda (1988), which was nominated for three Academy Awards®, winning one. Abbott helped produce Blame it on the Bellboy (1992), Fierce Creatures (1997) and Brassed Off (1996), for which he received a BAFTA nomination for Best British Film. The film also won a César Award for Best Foreign Film.
Abbott is a member of AMPAS®, BAFTA and the European Film Academy and is a former director of the National Film Trustee Company. He was a member of the Skillset Film Skills Strategy Committee and juror on both the Carl Foreman and Grierson documentary awards and was a juror at the 70th Edinburgh International Film Festival. He was the founding Chair of Screen Yorkshire and chaired Bradford's successful bid to be the first-ever UNESCO-designated City of Film, a role he still holds.
MELANIE COOMBS (Australia)
Melanie Coombs is an award-winning producer of animation, documentary and dramatic film and television. Early in her producing career, she won an Australian Film Institute Award for producing Break & Enter (1999) and later produced the Australian clay-animation short film Harvie Krumpet (2003). That film featured voice-work by Geoffrey Rush and won 20 international awards including the Academy Award® for Best Short Film, Animated. Coombs also produced the animated feature film Mary and Max (2009), which involved the voice talents of Philip Seymour Hoffman and Toni Collette. It won the APSA for Best Animated Feature Film as well as prizes from the Berlin International Film Festival and the Australian Directors Guild.
In 2015, Coombs produced Graceful Girls about competitive calisthenics, which won the documentary audience prize at the Melbourne International Film Festival where it also received its World Premiere. Recently, she produced The Death and Life of Otto Bloom, which was the Opening Night selection of the 2016 Melbourne International Film Festival and was released theatrically in 2017. Melanie is an Ambassador for Screenrights, a member of the Screen Producers Association of Australia, the Australian Academy Cinema and Television Arts and the Asia Pacific Screen Academy.
Back to news