Monday, 15 November 2010
•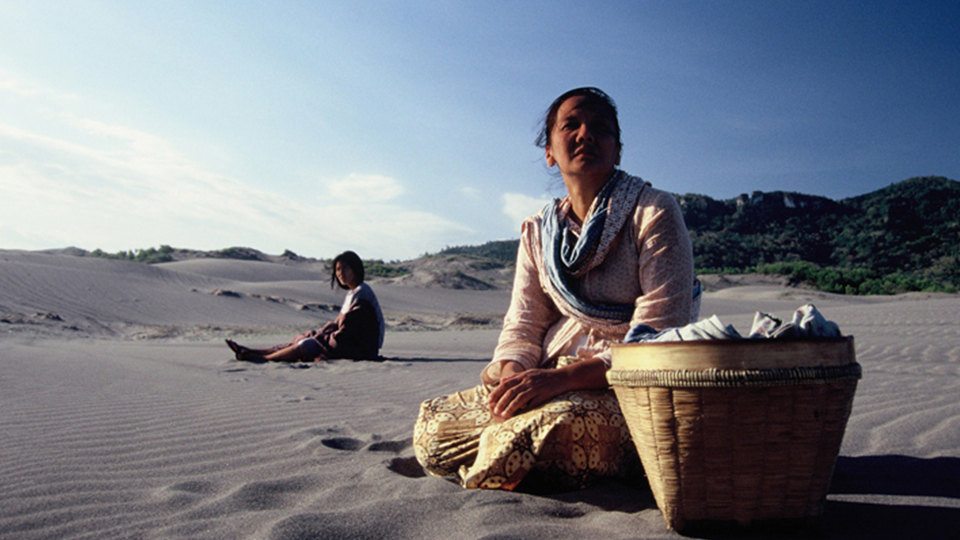 The Asia Pacific Screen Awards (APSA) and FIAPF-International Federation of Film Producers Associations announced today that Indonesia's Christine Hakim, one of the most experienced and respected figures in the South East Asian film industry, will be the recipient of the APSA 2010 FIAPF Award for Outstanding Achievement in Film. Ms Hakim will personally accept the award on December 2 at the fourth annual APSA Ceremony on Australia's Gold Coast.
Ms Hakim, an actress turned producer, has won numerous Best Actress awards for her work in Indonesian cinema and many more awards in Europe and Asia and, as producer, her films have been selected for major international film festivals, including Cannes. She has served on film juries for festivals worldwide, including Shanghai, Tokyo, Hawaii, Asia Pacific Film Festival, Sydney, Singapore and Fukoama, and was a member of the Festival de Cannes Jury in 2002.
Ms Hakim's production company Christine Hakim Film has focused on producing projects for theatrical release. Her first film as producer, Daun Di Atas Bantal (Leaf on a Pillow), was directed by Garin Nugroho and selected for the Un Certain Regard section at 51st Cannes Film Festival. It also received the award for the Best Picture at the Asia Pacific Film Festival, the Special Jury Prize at the Tokyo International Film Festival and the Grand Prize at the Cinamanila International Film Festival in 1999.
Her second feature as producer, Pasar Berbisik (Whispering Sand), was produced in collaboration with NHK Japan Broadcasting Inc. Directed by APSA Academy member Nan Achnas, the film received awards for Best Cinematography and Best Sound at the Asia Pacific International Film festival, 2001, and the Asia Trade Winds Special Jury Prize at the Seattle International Film Festival in 2002.
Serambi (2005), co-directed by three young Indonesian directors and set in Aceh, painted a portrait of the lives of ordinary Acehnese people following the tsunami. It was also made with the backing of NHK, premiered in Un Certain Regard at Cannes in 2006, and went on to screen in many other prestigious festivals worldwide.
Ms Hakim's work is particularly well known in France and Japan, and comprehensive retrospectives of her films have been screened at the Deauville Film Festival in France and at Iwanami Hall in Tokyo.
Hakim is the fourth person to be honoured by FIAPF through their partnership with the Asia Pacific Screen Awards. Previous recipients are George Miller (2007), Yash Chopra (2008) and Isao Matsuoka (2009).
FIAPF President, Mr Luis Alberto Scalella, said: "FIAPF is proud to celebrate Christine Hakim as a film producer. Her personal commitment to rebuilding a stable and robust film industry with regional and global reach in Indonesia is an example of vision for the film industry. By doing so Christine Hakim highlights the pivotal role of film producers in the development of national film industries worldwide, in particular in emergent producing countries". The Asia Pacific Screen Awards is an international cultural initiative of the Queensland Government and a unique collaboration with UNESCO and FIAPF-International Federation of Film Producers Associations.
Christine Hakim attends the Asia Pacific Screen Awards through the support of the Commonwealth through the Australia-Indonesia Institute of the Department of Foreign Affairs and Trade.
A total of 31 films from 15 countries and areas across Asia-Pacific have been recognised in 2010 with APSA Nominations. Films from the People's Republic of China including one from Hong Kong received a total of 12 nominations in the Awards; films from the Republic of Korea received six nominations; Indian films received five; Japanese films received four; Israeli, Taiwanese, and Turkish films received three; and Australian and New Zealand films received two. Films from the Islamic Republic of Iran, Lebanon, the Palestinian Territories, the Russian Federation and Cambodia each received one nomination.
The International Jury headed by Lord David Puttnam will assemble on Australia's Gold Coast in late November ahead of the APSA Ceremony on December 2. The Awards Ceremony will be webcast live through www.asiapacificscreenawards.com.
FIAPF is the only existing global trade organisation dedicated to the defence and promotion of the legal, economic and creative interests of film and audiovisual producers throughout the world. FIAPF members are 24 national producers' organisations from 21 countries across the globe, from Asia Pacific, North America, Latin America, Middle East and Europe. Put together, the creative output of the production companies in FIAPF's member organisations represents the majority of all theatrical feature films made each year in the world, and a fast growing proportion of all television programming. FIAPF has been supporting the Asia Pacific Screen Awards since its inaugural edition. FIAPF is also a regulator of international film festivals, including some of the world's most significant ones. FIAPF 'International Film Festivals' Regulations are a trust contract between the film business and the festivals who depend on their cooperation for their prestige and economic impact.
Back to news