Wednesday, 19 September 2012
•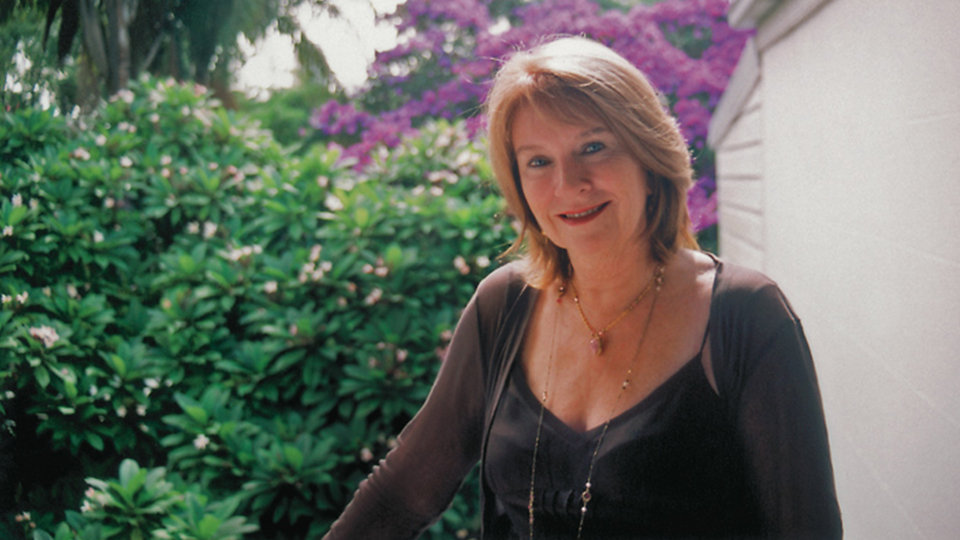 Acclaimed Australian film producer Jan Chapman AO will head the six-member International Jury for the sixth annual Asia Pacific Screen Awards, to be held in Brisbane on November 23, 2012.
The Asia Pacific Screen Awards are the region's highest accolade in film, and Ms Chapman follows previous International Jury Presidents Nansun Shi (2011, Hong Kong, PRC), Lord David Puttnam (2010, UK), Huang Jianxin (2009, People's Republic of China), Bruce Beresford (2008, Australia) and Shabana Azmi (2007, India).
Ms Chapman has produced some of Australia's most critically successful and popular films including The Last Days of Chez Nous (1992), three-time Academy Award® winner The Piano (1993), Caméra d'Or recipient Love Serenade (1996), Holy Smoke (1999), Walk the Talk (2000), AFI Best Film winner Lantana (2001) and multi award-winning Bright Star (2009). Ms Chapman was executive producer of Australian film Somersault (2004) and Suburban Mayhem (2006), both of which were selected for Un Certain Regard at Cannes and the Toronto International Film Festival, and AACTA award-winning Griff the Invisible (2010) which premiered at the Toronto International Film Festival.
Ms Chapman has supported and mentored the careers of many Australian filmmakers. She is the recipient of numerous lifetime achievement awards for her services to the Australian film industry. In 2004 she was awarded the Order of Australia. She has served on the boards of the Australian Film Finance Corporation and the New South Wales Film and Television Office and is presently a board member for The Australian Centre for the Moving Image (ACMI). In 2010 Ms Chapman was president of the Sydney Film Festival Jury and in 2011 she was a member of the Berlinale International Jury. Jan was recently appointed as a Sydney Film Festival patron and is also a member of the AACTA Honorary Council.
As a member of the AACTA Honorary Council, Chapman's appointment as International Jury President underlines the recent formation of an international coalition of three film academies: the Asia Pacific Screen Academy (APSA), the European Film Academy (EFA), and the Australian Academy of Cinema and Television Arts (AFI | AACTA).
On accepting the appointment Jan Chapman said: "I'm delighted to have this opportunity to view the best cinema from the diverse Asia Pacific region and look forward to meeting the filmmakers representing 70 countries in Brisbane. I was impressed by APSA's shared UNESCO goal to foster cultural diversity and promote mutual understanding, dialogue and peace."
APSA Chairman Des Power said: "We are honoured to have a filmmaker of Jan Chapman's calibre to head our International Jury and preside over this incredibly important task. She brings a wealth of knowledge and experience to the role."
AFI | AACTA Chair and former APSA International Jury member Alan Finney said: "Jan Chapman is a most appropriate choice as President of the International Jury as she brings a history of passionate commitment to Film which has been recognised by audiences around the world and by the AFI | AACTA Awards she has won. Having served on the jury, I appreciate its important role and the AFI looks forward to working with APSA in the years ahead."
Ms Chapman will be joined on the 2012 International Jury by previously announced members – Professor of Directing Department of the prestigious Beijing Film Academy and the president of China International Children's Film Festival, Professor Hou Keming (People's Republic of China), one of the most prolific and highly respected actors working in Israeli cinema Sasson Gabbay (Israel, APSA and EFA academy member), and APSA winning producer Zeynep Özbatur Atakan (Turkey, APSA and EFA academy member) whose recent credits include the award-winning Once Upon A Time in Anatolia, Three Monkeys and Climates, all directed by Nuri Bilge Ceylan.
Back to news