Friday, 29 September 2017
•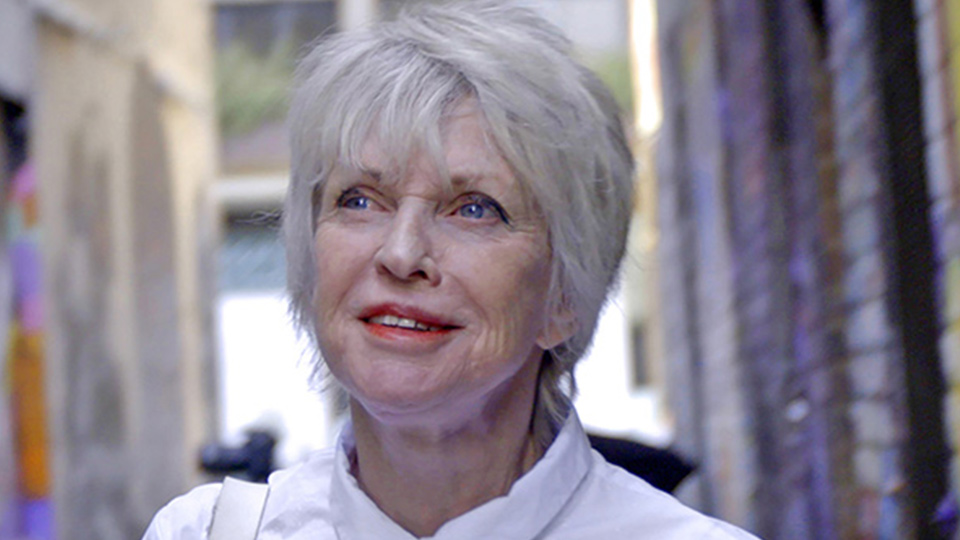 Brisbane: Ground-breaking Australian film editor Jill Bilcock ASE ACE will head the International Jury for the 2017 Asia Pacific Screen Awards (APSA). The region's highest accolade in film, the 11th APSAs will be presented in Brisbane on Thursday 23 November.
With a career spanning more than three decades, Bilcock is an Academy Award® and four-time BAFTA® nominee. Bilcock has won awards from the American Film Institute and American Cinema Editors Guild Awards, five AFI (Australian Film Institute) Awards, received four additional AFI nominations, and two AACTA (Australian Academy of Cinema and Television Arts) nominations. In 1995 she was awarded the AFI's prestigious Byron Kennedy Award for her outstanding creative enterprise within the industry. Bilcock is a member of the ASE (Auxzstralian Screen Editors) and ACE (American Cinema Editors).
Remarkably, Jill Bilcock has edited six of the 20 highest-grossing Australian films of all time. Alongside Baz Luhrmann's Strictly Ballroom (1992) and Moulin Rouge! (2001), she edited PJ Hogan's Muriel's Wedding (1994), Kriv Stenders' Red Dog (2011, APSA nominee for Best Children's Feature Film), the Working Dog production of The Dish (2000), and Jocelyn Moorhouse's The Dressmaker (2015).
Her long-lasting creative collaboration with Baz Luhrmann on Strictly Ballroom (1992), Romeo + Juliet (1996) and Moulin Rouge! (2001), was hailed for the fast-paced, modern editing techniques applied to classic genres of the musical and Shakespearean romance, which proved to be highly influential and considered key to the films' success. Her ongoing collaboration with Richard Lowenstein started her feature film credits with Strikebound (1984), iconic rock musical Dogs in Space (1986), concert documentary Australian Made: The Movie (1987), children's drama Say a Little Prayer (1993) and continues now with Mystify: Michael Hutchence, a documentary about the late INXS singer and star of Dogs in Space.
Internationally she has worked closely with Shekhar Kapur on Elizabeth (1998) and Elizabeth: The Golden Age (2007), both starring Cate Blanchett, in addition to Sam Mendes' Road to Perdition (2002) with Tom Hanks and Paul Newman, and Jean-Marc Vallée's The Young Victoria (2009). All of these films won Academy Awards®.
Significantly, Bilcock has worked extensively alongside female filmmakers within the Australian film industry including Jocelyn Moorhouse and Ana Kokkinos, Sue Brooks, Clara Law and Robyn Nevin.
A documentary about her life and career, Jill Bilcock: Dancing the Invisible, will premiere at the Adelaide Film Festival this month. The film, whose origins started at an International Editing Symposium at Griffith Film School (GFS) in Brisbane, between Jill Bilcock and the film's director/editor Axel Grigor, is produced by Grigor together with APSA Academy member and GFS alumni Faramarz K-Rahber.
For APSA, Bilcock will head a five-member Jury of acclaimed film practitioners of the region including the already announced Chinese actress He Saifei, Filipino writer/director Adolfo Alix Jr and Kazakh writer, director and cinematographer Adilkhan Yerzhanov.
Completing the Jury line-up is Programming Director of Tokyo International Film Festival (TIFF) Yoshi Yatabe.
Now in his 11th year as Programming Director for the International Competition section of TIFF, Yatabe spent five years overseeing that Programming Division and serving as Programming Director for the Japanese Independent Film section. Yatabe is an experienced producer and distributor and in 2015 he produced the documentary Dryads in a Snow Valley directed by Shigeru Kobayashi. Among the film juries he has served on the jury are Karlovy Vary Film Festival's "East of the West" section, the Art Encouragement Prize given by the Japanese Agency of Cultural Affairs, the Nomination Committee of the Asian Film Awards, and for the Mainichi Film Awards.
Chair of the Asia Pacific Screen Awards and its Academy Michael Hawkins said "APSA is delighted to announce Jill Bilcock as the President of the International Jury, now completed with the announcement also of Yoshi Yatabe. Bilcock is acclaimed for her unifying force on a film's production, her ability to see the essence of a scene and her great collaborative approach in her work, all of which we know she will bring to her role as Jury President. It is an honour to have a legend of Bilcock's standing in the Australian and international film industry lead the Jury this year."
The APSA International Jury determines the winners of Best Feature Film, Achievement in Directing, Achievement in Cinematography, Best Screenplay and two acting categories, Best Performance by the Actress and Actor. They will also determine the winners in the prestigious Cultural Diversity Award, under the patronage of UNESCO. The Jury can, at its discretion, award a Jury Grand Prize. Nominations in these categories will be announced on Friday 13 October.
Winners in the 11th Asia Pacific Screen Awards will be announced at the APSA Ceremony on Thursday 23 November at Brisbane Convention and Exhibition Centre.
APSA BOARD APPOINTMENT
APSA Chair Michael Hawkins also announced the appointment of Pauline Chan to the Advisory Board for the Asia Pacific Screen Awards.
Reviewed as a "Premier Australian filmmaker" by AsiaWeek magazine, and "one of the most convincing successes of the new wave Australian filmmakers" by France's Cahiers du Cinema, Chan has collaborated on TV and feature films as Director and Producer with Japan, Hong Kong, Thailand, and American in joint venture in the past two decades.  Chan made history in 1996 as the first Asian Australian to be appointed by the Governor General as a Commissioner of the Australian Film Commission. Her work has won 15 international awards and recognition including best films and best director awards, and New York Times Critics' Pick for 33 Postcards during its USA release.
In 2011, Chan produced the first two official co-productions with China's HengDian Studio: Dragon Pearl and 33 Postcards (the latter Chan also directed and co-wrote).  In 2016-17, Chan was the Australian Producer for two Chinese TV drama series, Lost in KunLun and Butterflies across the Sea, and Executive Producer of the Australian thriller The Gateway.  Chan is slated to produce and direct her third China-Australia co-production in 2018.  Chan's other credits include: Ultra Violet (2006), Belly of the Beast (2003), Rush Hours 2 (2002), Journey to Mongolia (2003), Tears in Fairy Tales (2004), Sugar Factory (1998), Little White Lies (1997) and Traps (1994). Her short films Dusty Hearts (1991) won Best Short at the Asia Pacific Film Festival in Taipei. The Space Between the Door and the Floor (1990) and Hang Up (1990) both played the Cannes Film Festival.
"Pauline Chan is highly credentialed – an experienced filmmaker, arts administrator and internationally acclaimed figure in the global film industry. Her extensive career will bring an enormous wealth of knowledge to that which already exists on the APSA Advisory Board. As we enter APSA's second decade, we welcome Chan's fresh input," Hawkins said.
APSA BACKGROUND
The Asia Pacific Screen Awards, based in Brisbane, is supported by Brisbane City Council and managed by economic development board Brisbane Marketing. APSA has the privilege of a unique collaboration with Paris-based UNESCO and FIAPF-International Federation of Film Producers Associations, and recognises and promotes cinematic excellence and cultural diversity of the world's fastest growing film region: comprising 70 countries and areas, 4.5 billion people, and is responsible for half of the world's film output.
Nominees and Jury are inducted into the Asia Pacific Screen Academy making them eligible to apply for the 2017 MPA APSA Academy Film Fund. The Fund was created to support, at script stage, new feature film projects originated by APSA Academy members and their colleagues across Asia Pacific. The fund awards four development grants of US$25,000 annually, and is wholly supported by the MPA (Motion Picture Association).
APSA and its Academy is committed to its ongoing collaborations with UNESCO, FIAPF, the European Film Academy (EFA), the Motion Picture Association (MPA), NETPAC (the Network for the Promotion of Asian Cinema), the Asia Pacific Screen Lab (APSL) and Griffith Film School.
Winners in the 11th Asia Pacific Screen Awards will be announced at the APSA Ceremony on Thursday 23 November at Brisbane Convention and Exhibition Centre.
Back to news