Thursday, 9 December 2010
•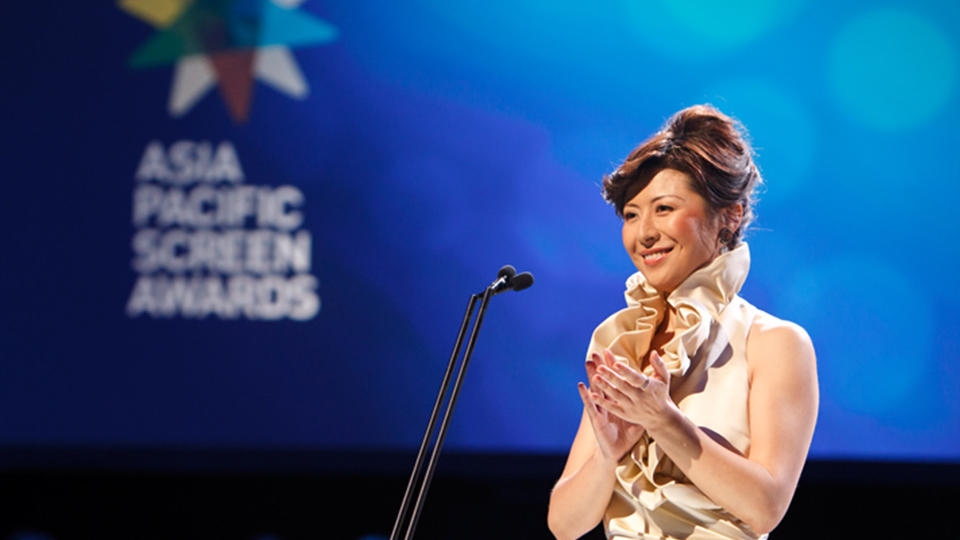 Scene by Scene, the television programs produced by the Asia Pacific Screen Awards (APSA), will air in Australia on ABC1 this weekend on Sunday December 12.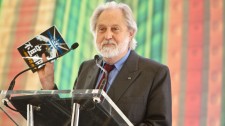 This year's APSA Jury President was renowned Academy Award-winning film maker Lord David Puttnam (Chariots of Fire, The Mission, Midnight Express, The Killing Fields) arguably one of the world's most influential producers. The first Scene by Scene episode, to be broadcast on Sunday at 4:30pm, will look at Lord Puttnam's prolific 30-year career and include highlights of his keynote address to APSA Nominees and Delegates on the eve of the Awards Ceremony.
The second program, to air at 5:00pm will celebrate the diversity and reach of cinema from Asia Pacific. Featuring interviews with the directors, producers and stars, the program will travel widely from New Zealand and Iran, to Japan, China and India to report on the film industries of the region and will also feature highlights of the APSA Ceremony on the Gold Coast.
Jury President Lord David Puttnam with Tangshan dadizheng (Aftershock) Actress Xu Fan and Director Feng Xiaogang
Last week on Australia's Gold Coast, the fourth annual APSA's were presented at a stunning ceremony attended by nominees and representatives from the 31 nominated films and guests from across the Asia Pacific region, Europe and North America. Special guests included Feng Xiaogang and Xu Fan representing Tangshan dadizheng (Aftershock), Indian Best Actor and Actress Nominees Atul Kulkarni and Tejaswini Pandit and Indonesian screen legend Christine Hakim who accepted the FIAPF Award for Outstanding Achievement in Film.
Both Scene by Scene programs will also be available on demand through the ABC's online channel iView along with the APSA Ceremony in its entirety. The two programs, along with the 90 minute APSA Ceremony will air on December 26 and January 9 through the Australia Network and International Channel Shanghai.
Highlights of the Scene by Scene programs include the story of New Zealand filmmaker Gaylene Preston and her poetic film memoir, Home By Christmas, based on interviews with her father about the wartime marriage of her parents, Ed and Tui; a tribute to women filmmakers from the region who are at the forefront of the industry, including interviews with Indian acting legend Shabana Azmi; the star of Brick Lane and Road, Movie, Tannishtha Chatterjee; and the woman they call the Queen of Sri Lankan cinema, Malani Fonseka. The program journeys to Iran, where its highly regarded film industry is facing escalating challenges to its independence from an increasingly hostile regime, and to China for interviews with the makers of the box office smash hits and APSA Winners Aftershock and City of Life and Death.
APSA is an international cultural initiative of the Queensland Government and a unique collaboration with UNESCO and FIAPF-International Federation of Film Producers Associations. APSA acclaims films from more than 70 countries and areas; one third of the earth; and half the world's film output.
Scene by Scene: Lord Puttnam Keynote Address
Sunday December 12, 4:30pm
Scene by Scene: Films of Asia Pacific
Sunday December 12, 5:00pm
Back to news