Thursday, 15 October 2009
•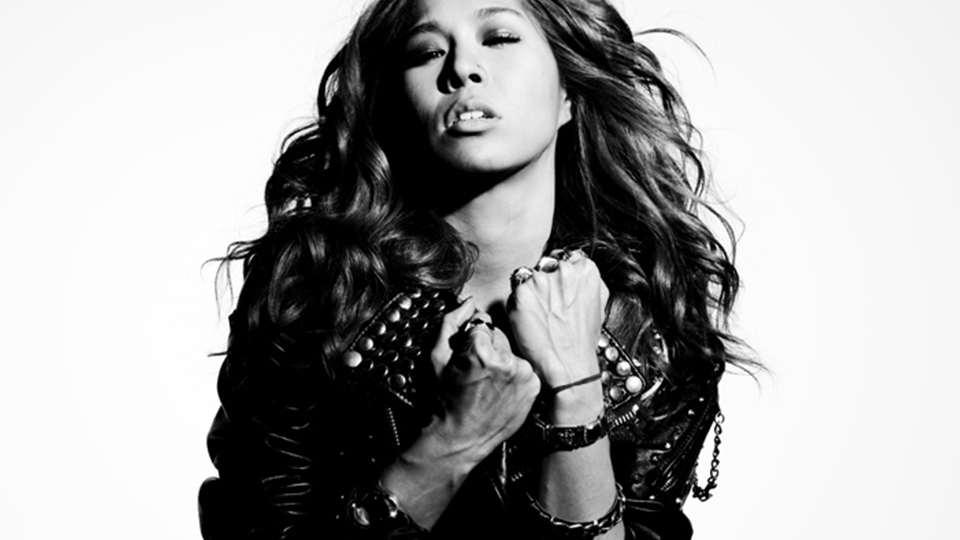 Japan's chart-topping R&B star, AI, has been selected as the headline performer for the third annual Asia Pacific Screen Awards (APSA) ceremony, to be held on Australia's Gold Coast on November 26. The prestigious ceremony will host more than 500 film industry luminaries from around the globe as awards are presented to leading film practitioners from the Asia-Pacific region.
AI will perform the breathtaking feature track from the score of multi-award winning, APSA nominated film, Okuribito (Departures), during the APSA ceremony. Japan is represented strongly in the 2009 APSAs with seven nominations – more than any other country competing in the Awards. Okuribito (Departures) is currently screening in cinemas across Australia through Madman Entertainment.
After more than 4 million downloads of her hit song Story, AI recently completed a 42 venue tour of Japan, performing sellout shows to more than 100,000 people. With 5 top selling albums, and her new Number 1, "Best AI", she is one of the most dynamic artists in Asia. APSA is a unique collaboration between CNN International, UNESCO and FIAPF-International Federation of Film Producer's Associations. The Ceremony will feature in The Screening Room Xtra, to be broadcast across CNN's global network from December 3.
The Okuribito score is crafted by renowned Japanese composer, Joe Hisaishi, who wrote the music, and AI wrote the lyrics. A master of film scoring for more than 25 years, Hisaishi has composed over 100 scores and solo albums and is most known for his work with animator Hayao Miyazaki (Spirited Away, Howl's Moving Castle, Princess Mononoke) and 'Beat' Takeshi Kitano (Kikujiro, Hana-bi).
In addition to Okuribito, AI will open the show with a performance of one of her own songs from her new album which debuted at Number One on the Japanese charts earlier this month. AI is the first major Japanese star ever to perform at an international awards ceremony outside of Asia.
Speaking from her home in Tokyo, AI said, "It is a tremendous honour to be invited to perform at the Asia Pacific Screen Awards. Film, like music, has the power to tell wonderful stories and transform our lives. APSA acclaims the outstanding work of filmmakers from Asia-Pacific and I am extremely proud to be part of the initiative for 2009."
APSA Chairman Des Power said, "The films and filmmakers of Japan are held in the highest regard. We have had many Japanese nominees in the APSAs since our inception and this year has seen an unprecedented number of nominees from Japan. AI's performance will further strengthen our relationship with the creative community of Japan and we look forward to welcoming her to the Gold Coast in November."
The 2009 Nominees representing Japan are:
Ai No Mukidashi (Love Exposure), Achievement in Directing
Okuribito (Departures), Best Screenplay
Okuribito (Departures), Best Performance by an Actor, Masahiro Motoki
Sukai Kurora (The Sky Crawlers), Best Animated Feature Film
Perviy Otryad (First Squad: The Moment Of Truth), Best Animated Feature Film
Samâ Wôzu (Summer Wars), Best Animated Feature Film
Seishin (Mental), Best Documentary Feature Film
The Official Submitting Organisation for Japan is UNIJAPAN.
Back to news