Join the International Nominations Council for a Free Conversation Panel Event at QaGOMA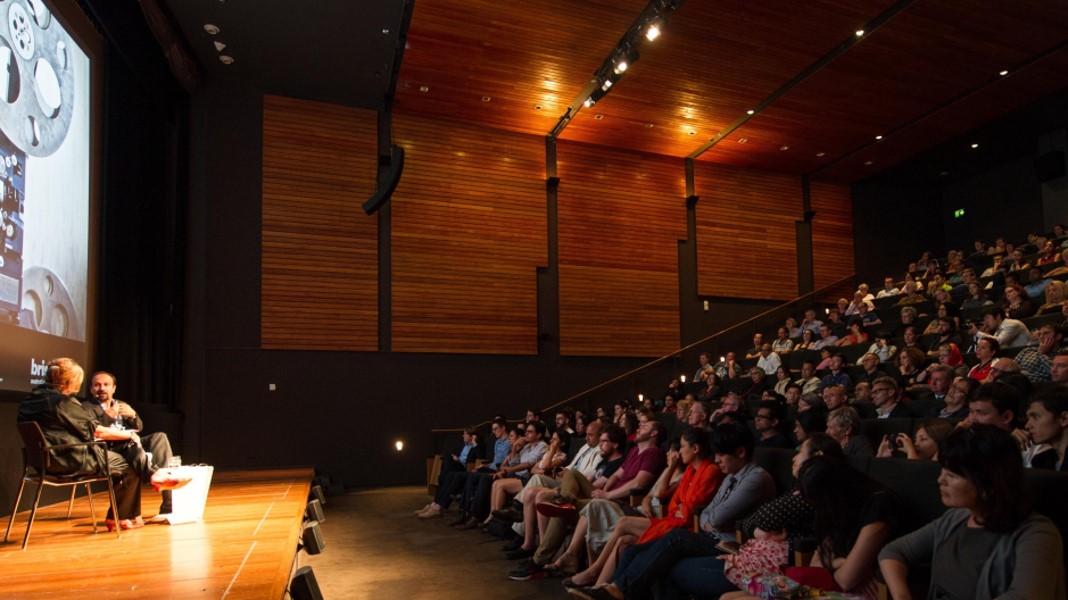 Asia Pacific Screen Awards (APSA) are proud to collaborate with the Queensland Gallery of Modern Art (QAGoMA) on a rare and exciting free opportunity to hear from some of the world's leading film practitioners preceding the announcement of the 12th APSA nominations for 2018. Discover how the film landscape is evolving and what this tells us about the region we call home in an intimate, first-of-its-kind discussion and Q&A on Asia Pacific film with the 2018 APSA International Nominations Council.
Co-hosted by Professor Hong-Joon Kim (Republic of Korea) and Professor Anne Démy-Geroe (Australia), the panel will be rounded out by APSA's exceptional International Nominations Council including Dr Gulnara Abikeyeva (Kazakhstan), Bina Paul (India), Tusi Tamasese (New Zealand / Samoa) and Delphine Garde-Mroueh (France).
Explore the region's diverse and powerful cinema from Australia and Russia to Israel and Japan, this intimate morning of conversation will explore the social, political and thematic features of a part of the world that covers one third of the planet and makes half of the world's film.
Date:               Saturday 15th September 2018
Time:              10.30am – 11.30am
Venue:            QaGOMA, Cinema B – Stanley Place, Cultural Precinct, South Bank, Brisbane QLD 4101
Don't forget to save the date for the announcement of all 2018 APSA nominations on the 17th of October!
Hosted in Brisbane, Australia's New World City, this celebration will precede the official announcement of the 2018 APSA nominations and we hope that you will join us for what is sure to be a memorable experience and a rare chance to have a private evening with some of the world's most talented and successful filmmakers and industry members.
Panelists include:
PROF. HONG-JOON KIM
Professor, Department of Film, School of Film, TV and Multimedia, Korea National University of Arts. Hong-Joon Kim was Festival Director of the Puchon International Fantastic Film Festival and Commissioner of the Korean Film Council from 2000-2005. His published books include I, a Filmmaker: Kim Hong-Joon's Film Notes and Two Or Three Things You Want To Know About Movies. Hong-Joon Kim is an award-winning director, and screenwriter of films including Jungle Story and La Vie En Rose. He hosted and co-wrote the television series Korean Classical Cinema Special.
DR ANNE DÉMY-GEROE
Dr Anne Démy-Geroe teaches Asian Pacific cinema at Griffith Film School and holds a PhD on Iranian cinema from the University of Queensland, is a board member of the Network for the Promotion of Asian Cinema (NETPAC) and a member of the Nominations Council for the Asia Pacific Screen Awards. Currently Co-Director of the Iranian Film Festival Australia, she was the inaugural director of the Brisbane International Film Festival from 1991 to 2010. This year she chalked up her 17th year at the Fajr Film Festival in Tehran, twice as a jury member. Anne is interested in both the aesthetics and politics of Asian cinema.
DR GULNARA ABIKEYEVA
Dr. Gulnara Abikeyeva is an award-winning Kazakh author, film critic and film researcher. Currently a professor of film history and theory at Turan University in Almaty, Gulnara was formerly the artistic director of the International Film Festival Eurasia in Almaty, and has launched five cinema magazines. In 2001-2002 she was a Fulbright scholar at Bowdoin College, read lectures in Pittsburgh University and made presentations in Harvard, Yale, Tafts Universities in the US. She is the author of 10 books about cinema, mostly about Kazakhstan and Central Asian countries. As a member of FIPRESCI and NETPAC, she has been a jury member at several international film festivals.
BINA PAUL
Bina Paul started her career as editor for the ground breaking Malayalam feature film Amma Ariyan. She has worked in more than 50 films and won National Film Awards for Best Editing twice for Mitr My Friend and Unni. Bina was involved in the creation of the International Film Festival of Kerala, and has served as Artistic Director for over 20 years. She has sat on many international film juries, including Berlin, Locarno and Durban.
TUSI TAMASESE
Tusi Tamasese spent 18 years in his native Samoa, before moving to New Zealand. After shooting 2009 short film Va Tapuia in Samoa, he directed his debut feature The Orator (O Le Tulafale), which was made entirely in the Samoan language. This tale of an outsider in conflict with his community scored multiple honours at the 2011 Venice Film Festival and was nominated for Best Actor at APSA. Tamasese followed it with New Zealand-set father and daughter drama One Thousand Ropes; which premiered at the 2017 Berlin Film Festival and played the Sydney, Stockholm and Palm Springs film festivals. The Orator was the first time in 84 years that New Zealand submitted a film to represent the county in the Best Foreign Language Film category at the Academy Awards™. One Thousand Ropes repeated the honour six years later.
DELPHINE GARDE-MROUEH
Delphine Garde-Mroueh has had more than 12 years in the film, art and cultural industries in the United Arab Emirates. For ten years she was the Head of Programme Administration & Film Services for the Dubai International Film Festival, and programmed the highly-regarded Arabian Nights section. Her aim is to connect audiences to Arab and world cinema, champion emerging and acclaimed filmmakers and promote Arab film and talent on the international stage.
Back to news