Wednesday, 17 July 2019
•
APSA Academy members achievements honoured in Singapore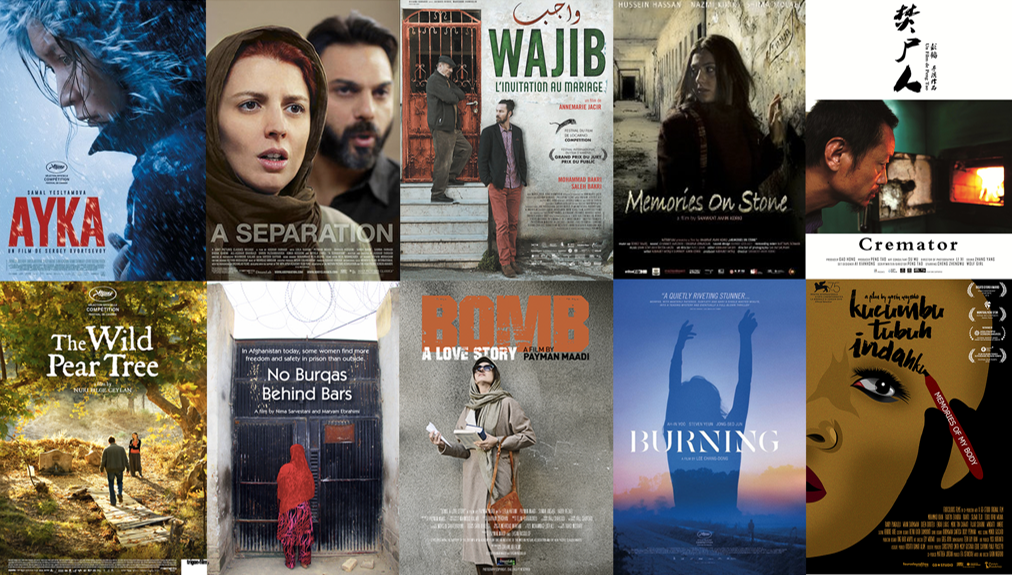 MPA and the Asia Pacific Screen Awards recently hosted a reception event at Straits Clan in Singapore to celebrate 10 years of the MPA-APSA Academy Film Fund.

Guests included representatives from MPA member company studios, the Australian High Commission, the Singapore International Film Festival, Infocomm Media Developent Authority, the Singapore Film Commission, Viddsee and local film industry.

To acknowledge the success of the Fund, full-size posters representing some of the Fund's most successful titles were displayed at the venue.

These included A Separation by Asghar Farhardi, Burning by Lee Chang-dong, The Cremator by Peng Tao, Ayka by Sergey Dvortsevoy, No Burqas Behind Bars by Maryam Ebrahimi, Bomb, A Love Story by Payman Maadi, Memories On Stone by Shawkat Amin Korki, THE WILD PEAR TREE by Zeynep Ozbatur Akakan, Memories Of My Body by Garin Nugroho, Wajib by Annemarie Jacir and The River by Emir Gaigazin.

Mike Ellis, President & Managing Director Asia Pacific, MPA, shared with the room the history of the Fund, the important role played by the Film Fund selection panel, and the benefits of creating a strong network of filmmakers across the region.
Back to news