Thursday, 18 November 2010
•
The Asia Pacific Screen Awards has unveiled the International Jury members who will join previously announced President, Lord David Puttnam, for the fourth annual Asia Pacific Screen Awards to be held on the Gold Coast, Australia, on December 2.
Lord David Puttnam, Academy Award winner and producer of Chariots of Fire, The Mission and The Killing Fields, has assembled a Jury of highly experienced industry professionals from across the globe. They are:
Indian actress and star of Road, Movie Tannishtha Chatterjee, often referred to as the 'Princess of Parallel Cinema' for her work in Indian arthouse cinema while also being known as one of the most international of Indian actresses for performances in films such as Britain's Brick Lane.
Multi-award winning Indonesian writer, producer and director, Salman Aristo, who wrote the screenplay for Laskar Pelangi (Rainbow Troops, 2008) which holds the record for the highest box office in Indonesian film history.
Ming Zhenjiang – producer and First Deputy President of the China Film Producers Association, FIAPF's official representative in the People's Republic of China.
Acclaimed Australian cinematographer Ellery Ryan whose credits include such Australian classics as Angel Baby and Spotswood.
Kazakh writer/director Sergey Dvortsevoy whose film Tulpan won the APSA Best Feature Film Award in 2008 and the Prix Un Certain Regard at the Cannes International Film Festival in the same year.
Turkish filmmaker and film academic Serdar Akar whose many awarded films include Valley of the Wolves: Iraq, which became the highest grossing Turkish film of all time.
Lord Puttnam arrived in Australia this week and will meet with the other Jury members from November 22 on the Gold Coast to commence their deliberations. Thirty-one documentary, animated, children's and feature films from 15 countries and areas have been nominated for the 2010 Asia Pacific Screen Awards. Winners will be announced at the APSA Ceremony, which will be attended by Nominees and special guests from across the region.
An international cultural initiative of the Queensland Government, APSA is a unique collaboration with UNESCO and FIAPF-International Federation of Film Producers Associations which acclaims films from 70 countries and areas; one third of the earth; and half the world's film output.
Films are judged on cinematic excellence and the way in which they attest to their cultural origins.
APSA's previous Jury Presidents have been renowned Indian actress and humanitarian Shabana Azmi (2007), Australian director and Academy Award nominee Bruce Beresford (2008) and leading Chinese producer and director Huang Jianxin (2009).
APSA Chairman Des Power said today: "The 2010 International Jury, headed by Lord David Puttnam, is representative both of the international filmmaking community and also of the diverse range of skills within the screen industry – including producing, acting, directing and cinematography.
"The Jury has a demanding task ahead of them to determine the Winners across nine APSA Award categories, to be selected from the 31 films which have received nominations. I know they will undertake this challenging work with enthusiasm and integrity and I look forward to welcoming them to the Gold Coast next week."
The members of the 2010 International Jury will automatically be inducted into the Academy of the Asia Pacific Screen Awards. Led by Patron Jack Thompson, the Academy is a growing body of the region's most influential names in film including past APSA Nominees, International Jury and Nominations Council members.
INTERNATIONAL JURY OF 2010 APSA
JURY PRESIDENT – LORD DAVID PUTTNAM (UNITED KINGDOM)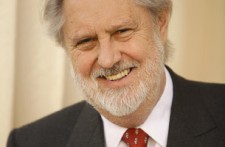 Lord Puttnam's body of work spanning more than 30 years as an independent producer includes Palme d'Or winner The Mission (1986) and the iconic Chariots of Fire, for which he received a Best Picture Oscar in 1981. The Killing Fields (1984), based on the experience of three journalists in Cambodia during the time of the Khmer Rouge, was also highly acclaimed. In 2006, Lord Puttnam was awarded a BAFTA Fellowship for Lifetime Achievement. His extensive producing credits include Bugsy Malone, Local Hero, Midnight Express, The Memphis Belle and he also produced Ridley Scott's directorial debut The Duellists, which played in Cannes in 1977 receiving a Unanimité award. A working peer in the UK's House of Lords, he now focuses primarily on political and policy work in relation to education, the creative industries and climate change and in 2009, produced We are the People We've Been Waiting For, a thought-provoking documentary about the modern education system. He is Chancellor of the Open University. In 1998 he founded that National Teaching Awards which he Chaired until October 2008.  He served as the first Chair of the General Teaching Council (2000-2002), and on a variety of other public bodies.   He was founding Chair of the National Endowment for Science, Technology and the Arts, and for ten years chaired the National Museum of Photography, Film and Television, as well as serving as a Trustee of both the Tate Gallery and the Science Museum. He has also recently become a Trustee of the Eden Project. He was also Vice President and Chair of Trustees at BAFTA (British Academy of Film & Television Arts) from 1994 to 2004. He was appointed President of UNICEF UK in July 2002, and played a key role in promoting UNICEF's advocacy, awareness and fundraising objectives. He retired from this post in July 2009. In February 2006, became Deputy Chairman of Channel Four, and in April 2006 Chairman of Futurelab. In April 2007 he became the Chairman of Profero. In the same month he was also appointed Chairman of the Joint Parliamentary Climate Change Bill Scrutiny Committee. Also in 2007 he was appointed as Chairman of North Music Trust, The Sage Gateshead. Most recently he was made President of the FDA. David was awarded a CBE in 1982, received a Knighthood in 1995 and was appointed to the House of Lords in 1997. In France he has been honoured as a Chevalier ('85), Officer ('92) and, most recently (2006) Commander of Arts and Letters.
TANNISHTHA CHATTERJEE (INDIA)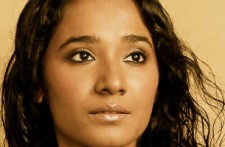 Tannishtha Chatterjee is often referred to as the Princess of Parallel Cinema for her work in Indian cinema while also being known as one of the most international of Indian actresses. For her performance in the British film Brick Lane (2007) she was nominated for Best Actress in the British Independent Film Awards alongside fellow nominees Dame Judi Dench and Anne Hathaway. Chatterjee's first film Swaraj won a National Film Award in India. She went on to star in the Indian French co-production, Hava Aney Dey (Let the Wind Blow), which premiered at the Berlin International Film Festival and won the Best Film Award at the Durban International Film Festival. Her other notable roles have included German director Florian Gallenberger's Shadows of Time, which received international acclaim at film festivals including Toronto and Berlin, and Bengali film Bibar for which she won Best Actress at the 2006 Osian Film Festival and the 2007 BFJA awards. She won the Best Actress Award at the Miaac New York Film Festival for the film Bombay Summer. Chatterjee has finished filming Ravi Kumar's film, Bhopal: Prayer for Rain in which she stars alongside Martin Sheen, recently starred in Road, Movie with Abhay Deol and is working with Lucy Liu in a film based on the book Half the Sky. A trained Hindustani classical vocalist, she has performed for film soundtracks and at the Royal Opera House in London with well known British composer, Jocelyn Pook.
ELLERY RYAN ACS (AUSTRALIA)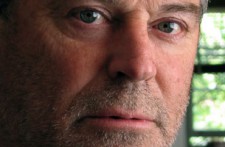 An award-winning Australian cinematographer, Ellery Ryan graduated with honours from Swinburne Film School and worked first as a camera assistant and then as DOP for legendary Australian director Fred Schepisi at The Film House in Melbourne, including as camera assistant on The Chant of Jimmie Blacksmith. For more than 30 years, Ellery has been sought after as a DOP on commercials, feature films and in television. He has been nominated four times for the Australian Film Institute Best Achievement in Cinematography Award for his work on the feature films Spotswood, Angel Baby, That Eye, The Sky and Grievous Bodily Harm, winning in 1991 for Spotswood and again in 1995 for Angel Baby. He has won several awards and distinctions from the ACS including a Golden Tripod for Dead Letter Office (1999). Most recently he has completed the feature films Van Diemen's Land (ACS National Award of Distinction 2010) and the recently released romantic comedy I Love You Too. Ellery's many other credits include the classic Australian feature films Cosi and Death in Brunswick. His substantial television career includes telemovies, mini-series and series including The Secret Life of Us, The Great Bookie Robbery and Glass Babies. His career in advertising has seen him shoot commercials in Australia, USA, Hong Kong, New Zealand, Thailand, UK, Ireland, Korea, France and Greece.
SALMAN ARISTO (INDONESIA)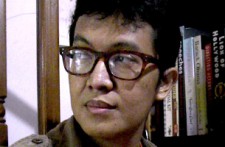 Salman Aristo is a multi-award winning writer, producer and director, born in Jakarta in 1976. Among his acclaimed works as a screenwriter is Laskar Pelangi (Rainbow Troops, 2008) which holds the record for the highest box office in Indonesian film history. Eleven of his other films, including Catatan Akhir Sekolah (2005), Garuda di Dadaku (2009) and Sang Pemimpi (The Dreamer, 2009), achieved significant success in Indonesia and received wide recognition on the international film festival circuit. Garuda di Dadaku (2009) won the Best Children's Film at the Indonesia Film Festival and was nominated for Best Screenplay at both the Indonesia and Bandung Film Festival. Aristo has since adapted the screenplay into a novel along with two of his other screenplays Alexandria and Mimpi Sang Garuda. With a career spanning magazine editorships, three novels, more than 30 screenwriting credits across film, television and documentary films and numerous producing, directing and consulting credits, Salman Aristo enjoys sharing his experience and gives regular workshops in scriptwriting and filmmaking. He is crazy about books, music and soccer and would like to be remembered as a good storyteller. For him 'life is about storytelling. The rest, is just details'.
MING ZHENJIANG (PEOPLE'S REPUBLIC OF CHINA)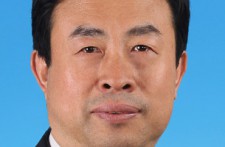 Ming Zhenjiang is the First Deputy President of the China Film Producers Association, FIAPF's official representative in the People's Republic of China. He is on the national committee of China's Federation of Literature and Arts Associations, a standing council member of China's Association of Film Artists and a Vice President of China's Film Reviewers Association. He is one of China's best-known movie producers and reviewers and a highly regarded poet and writer. Ming Zhenjiang has been responsible for over 50 feature films which have won several Chinese and international film awards, including Golden Rooster and Hundred Flowers Awards. Charging Out Amazon screened at the Kennedy Art Centre in the US and won the 2002 Golden Rooster for Best Film and other titles include On the Taihang Mountains, An Earth Shaking Event and My Personal Long March. He has produced more than 50 documentaries as an organiser. In recent years Ming Zhenjiang has created and produced more than 60 TV series, including Surprising Assault of Soldiers which was screened widely on local television networks throughout China and won an Excellence Award at the Tokyo International TV Movie Festival. Ming Zhenjiang has published more than 100 articles about film and television and several appear in collections such as Treasury of Contemporary Chinese Thoughts.
SERGEY DVORTSEVOY (KAZAKHSTAN)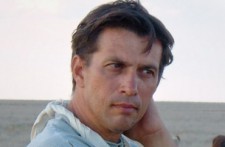 Born in 1962 in Chimkent, Kazakhstan, Sergey Dvortsevoy graduated from the Radio Technical Institute for Aviation in Novosibirsk. As an Aeroflot manager he travelled the country, until he discovered an advertisement for Courses for Directors and Screenplay writers in Moscow. His first short film Scasti demonstrated his ability to show the world in its simplicity, its warmth and its strength. This wonderful mixture of naturalism and poetry was later called 'new sincerity' by the critics. Dvortsevoy has garnered more than 30 awards for his documentaries, including Paradise, Bread Day, High Way and In the Dark. Dvortsevoy describes his films not as documentaries but as life cinema: "I am as watchful as an eagle, my head rotates in a circle of 360 degrees". His debut feature film, the internationally acclaimed Tulpan, premiered at the 2008 Cannes Film Festival winning the prestigious Prix Un Certain Regard. Tulpan went on to win major awards more than 17 film festivals and events around the world including Tokyo, London, Montreal, Reikjavik and Dubai, and was awarded Best Feature Film at the APSAs in 2008.
SERDAR AKAR (TURKEY)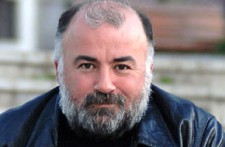 Serdar Akar is a multi-award winning filmmaker, born in 1964, in Ankara, Turkey. A graduate of both the Economic and Commercial Sciences Academy and the Cinema & TV Department of Mimar Sinan University he began his career working as assistant to several Turkish directors. In 1998 he wrote and directed the feature film On Board, followed by the multi-award winning Offside in 2000, based on his childhood memories and shot in the town where he spent his childhood. After directing Maruf in 2001, he directed the renowned Valley of the Wolves: Iraq, which was the most expensive Turkish film ever made at that time and also became the highest grossing Turkish film of all time. He shifted his focus to television and went on to direct more than ten highly successful TV Series. In 2006 he formed his own company Filmakar and produced the much debated Barda. In 2007 he produced stage plays through his theatre company Tiyatroadam and, with seven feature films and 13 TV series to his name, he continues to be an academic lecturer at the Mimar Sinan University.
Back to news