Monday, 13 September 2010
•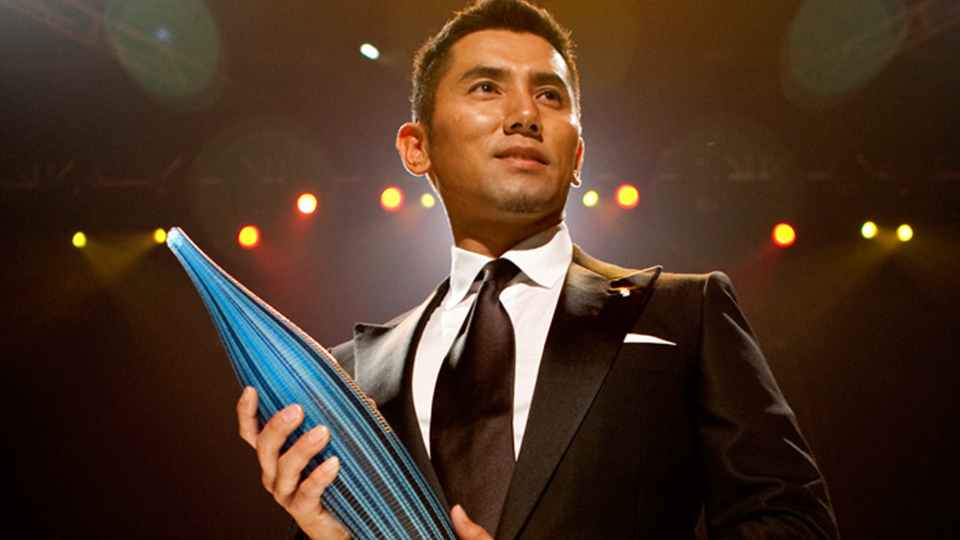 More than 230 films from 40 countries will compete in the fourth annual Asia Pacific Screen Awards (APSA), the region's highest accolade in film, APSA Chairman Des Power announced today.
Films by Nikita Mikhalkov (Russian Federation), Jia Zhangke (People's Republic of China), Shirin Neshat, Takashi Miike (Japan), Teddy Chen (Hong Kong), Brillante Mendoza (The Philippines), Feng Xiaogang (People's Republic of China), Karan Johar (India), Gillian Armstrong (Australia), Lee Chang-dong (Republic of Korea) and Apichatpong Weerasethakul (Thailand) are amongst those under consideration for nominations in the 2010 APSAs.
Nominees will be announced in October and the winners will be announced at the annual APSA Ceremony on Australia's Gold Coast on December 2.
"The diversity and quality of the films in contention for the 2010 APSAs reflect the tremendous energy and passion of Asia Pacific filmmakers and the phenomenal output of cinema from the region," said Des Power.
"I'm also delighted to note that APSA Academy members Lee Chang-dong, Shawkat Amin Korki, Ari Sihasale and Hong Sang-soo, whose earlier films were APSA nominees, once again have films in contention along with director Tian Zhuangzhuang, a member of APSA's inaugural Jury in 2007."
Some 50 Official Submitting Organisations from across the region were invited to put forward entries and films may also be invited by the multinational Nominations Council, Chaired by Professor Hong-Joon Kim (Republic of Korea).
Maxine Williamson, producer of the Awards Competition said: "Year by year, we are receiving submissions from more and more countries and filmmakers as the APSAs take their place beside the world's major film awards. This year our entries include top prize winners from Festivals such as Berlin, Toronto, Cannes, Venice, Pusan, Sundance and Rotterdam.  And we have received entries from filmmaking nations as culturally diverse as Bangladesh, Kyrgyzstan, Georgia, Cambodia, Jordan, Mongolia and Egypt and first time submissions from the Democratic People's Republic of Korea and Fiji."
"Once again, the strength of the documentary category is notable reflecting Asia Pacific's ongoing importance as a non-fiction filmmaking powerhouse."
Official entries in 2010 APSAs across documentary, animation, feature film and children's feature categories include: the recent box office smash and highest grossing Chinese film ever, Aftershock, directed by Feng Xiaogang; winner of the Palme d'Or at the Cannes Film Festival, Uncle Boonmee Who Can Recall His Past Lives, directed by Apichatpong Weerasethakul (Thailand); highly anticipated 3D animation Legends of the Guardians: Owls of Ga'Hoole (Australia); News and Documentary Emmy nominee, Surviving Mumbai (Australia); winner of the Silver Lion at the 66th Venice International Film Festival, Women Without Men, by Iranian director Shirin Neshat; India's 3 Idiots, the highest grossing Bollywood movie of all time; Takashi Miike's 13 Assassins (Japan) which premiered in Venice last week; Mai Mai Miracle directed by Sunao Katabuchi (Japan); Yael Hersonski's internationally acclaimed documentary A Film Unfinished (Israel); New Zealand's highest grossing local film to date, Boy; Animal Kingdom, directed by David Michôd (Australia); The Tree, directed by Julie Bertuccelli (Australia); winner of the Golden Bear at the Berlin Film Festival, Honey, directed by Semih Kaplanoglu (Turkey); and Venice Golden Lion winner, Lebanon, directed by Samuel Maoz (Israel).
The APSA Advisory Committee to the Nominations Council have begun reviewing eligible films in Brisbane this week. APSA is pleased to welcome Geoff Gardner to the Advisory Committee. Geoff Gardner was a founder of the distribution company which evolved into Ronin Films and he became director of the Melbourne Film Festival in 1980. In 1983 he was appointed an Advisor to the Federal Minister for Finance and later became Principal Private Secretary to the Minister for Trade and the Minister for Education Employment and Training. During this time he was also a Board member of the Melbourne International Film Festival and a member of the Films Board of Review. He has been a member of numerous film festival juries, an advisor to the Brisbane and Sydney Film Festivals and writes regularly for cinema journals. He joins film critic and historian Adrienne Mc Kibbins (Chair) and  filmmaker and academic, Faramarz K-Rahber.
The Nominations Council will meet in late September to decide up to five nominees in nine categories, to be announced in October. The winners are then determined by APSA's International Jury who meet on Australia's Gold Coast ahead of the APSA Ceremony on December 2, 2010.  President of the International Jury in 2010 is Academy Award winning producer Lord David Puttnam. Nominees in the 2010 APSAs are automatically inducted into the Academy of the Asia Pacific Screen Awards and become eligible to apply for the recently announced MPA APSA Academy Film Fund, which offers four grants, each of US $25,000 exclusively to APSA Academy members for script development.
In addition to the major Award categories an additional prize will be announced ahead of the APSA Ceremony to an emerging filmmaker from the pool of APSA Nominees. The APSA NETPAC Development Prize winner will receive a bursary of US $5000 and will be determined by three members of the Nominations Council who are also NETPAC members. The 2010 NETPAC Jury members are Nan Achnas (Indonesia), Russell Edwards (Australia) and NETPAC Jury President Professor Hong-Joon Kim (Republic of Korea).
A cultural initiative of the Queensland Government, APSA is a unique collaboration between UNESCO and FIAPF-International Federation of Film Producers Associations. APSA honours the works of filmmakers across a region covering 70 countries, one third of the Earth and half the world's film output.
Back to news