Tuesday, 24 October 2017
•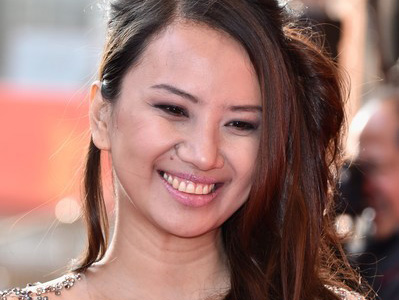 The Asia Pacific Screen Awards (APSA) and FIAPF – International Federation of Film Producers Associations today announced the recipient of the prestigious APSA FIAPF Award as Filipina producer and writer Bianca Balbuena.
The Award will be presented to Ms Balbuena during the 11th APSA Ceremony on Thursday 23 November in Brisbane, Australia.
This award, first presented at the inaugural APSAs in 2007, was established to celebrate a film practitioner from the region whose career and actions contribute strongly to the development of the Asia Pacific film industry and recipients are determined by FIAPF. Ms Balbuena joins an esteemed group of APSA FIAPF Award recipients. They are Manoochehr Mohammadi (Islamic Republic of Iran, 2016), Esaad Younis (Egypt, 2015), Emile Sherman (Australia 2014), Lee Choon-yun (Republic of Korea 2013), Ryuichi Sakamoto (Japan 2012), Zhang Yimou (People's Republic of China 2011), Christine Hakim (Indonesia 2010), Isao Matsuoka (Japan 2009), Yash Chopra (India 2008) and Dr George Miller (Australia 2007).
Luis Alberto Scalella, President of FIAPF said "Bianca Balbuena is a multi-faceted producer whose films have premiered at, and won awards from, prestigious festivals including Berlin, Busan, Karlovy Vary, San Sebastián, Thessaloniki, Tokyo and Toronto. She has developed and produced the work of debut and emerging filmmakers, as well as established and acclaimed masters such as Lav Diaz. Additionally, she has forged successful co-productions with countries and film industries as diverse as Australia, France, Malaysia, Singapore and Sweden. FIAPF is proud to honour a producer from Philippines for the first time. Bianca Balbuena is one of the most passionate and talented producers of her generation who thinks global when developing local content. In a few years she already made a remarkable contribution to the development of Asia Pacific cinema and we trust it is just a beginning."
FIAPF Award recipient Bianca Balbuena said "I would like to thank Asia Pacific Screen Academy for continuing to hear and recognize our voices of struggle, oppression, dreams and hope. May we never get tired of telling stories."
Bianca Balbuena is the co-founder and CEO of Epicmedia Productions Inc. The company has produced over 25 feature films, most notably Pepe Dionko's Clash (Engkwentro), which won two awards at the 2009 Venice Film Festival including the Venice Horizons Award, and Filipino icon Lav Diaz's eight-hour A Lullaby to the Sorrowful Mystery, which was awarded the Alfred Bauer Award at the Berlin International Film Festival.
Ms Balbuena has attended Produire Au Sud, Rotterdam Producers Lab, Talent Campus Tokyo, Cannes' La Fabrique des Cinemas du Monde, EAVE Ties That Bind and Berlinale Talent Project Market where she won the ARTE Prize for her film, Above The Clouds, her first venture into French co-production.
She has mentored in film labs and also served on film festival juries in Fribourg and Durban. She was nominated for Best Foreign Producer at the Madrid International Film Festival. In 2015, she co-produced the Australian/Filipino co-production Beast, which had its World Premiere at the Toronto International Film Festival and later screened at the Sydney and Adelaide Film Festivals and the Brisbane Asia Pacific Film Festival.
The next collaboration between Bianca Balbuena and Lav Diaz is his upcoming musical feature The Season of the Devil, which will premiere early 2018. She has produced films which have premiered and won awards at festivals such as San Sebastián, Toronto, Busan, Tokyo, Thessaloniki, Rotterdam, Taipei Golden Horse and Karlovy Vary. In the Philippines, she is most known for producing Antoinette Jadaone's That Thing Called Tadhana, which became one of the most successful and profitable independent films in Philippine box office history.
She is currently producing Bradley Liew's Motel Acacia, which was part of the 2017 Jerusalem Sam Spiegel International Film Lab and has been supported by BiFan's NAFF IT Project and EAVE Ties That Bind. Balbuena also produced Liew's debut feature, Singing in Graveyards, which premiered at the 2016 Venice Film Festival Critics Week and was chosen to be In Competition at the 2017 Asia Pacific Screen Awards along with yet another film she produced, Gerardo Calagui's Those Long Haired Nights.
Her mission is to strengthen collaborations within the region and help deserving directors bring their films to the global scale. She also believes that cinema is our voice of struggle and hope in these dark times, a powerful voice that has the ability to affect change.
The 11th APSAs will be presented on Thursday 23 November at Brisbane Convention and Exhibition Centre.
APSA – Background
The Asia Pacific Screen Awards, based in Brisbane, is supported by Brisbane City Council and managed by its economic development board, Brisbane Marketing. APSA has the privilege of a unique collaboration with Paris-based UNESCO and FIAPF-International Federation of Film Producers Associations, and recognises and promotes cinematic excellence and cultural diversity of the world's fastest growing film region: comprising 70 countries and areas, 4.5 billion people, and is responsible for half of the world's film output.
Nominees and Jury members are inducted into the Asia Pacific Screen Academy, making them eligible to apply for the 2017 MPA APSA Academy Film Fund. The Fund was created to support, at script stage, new feature film projects originated by APSA Academy members and their colleagues across Asia Pacific. The fund awards four development grants of US$25,000 annually, and is wholly supported by the MPA (Motion Picture Association).
 APSA and its Academy is committed to its ongoing collaborations with UNESCO, FIAPF, the European Film Academy (EFA), the Motion Picture Association (MPA), NETPAC (the Network for the Promotion of Asian Cinema), the Asia Pacific Screen Lab (APSL) and Griffith Film School.
The Asia Pacific Screen Awards are supported by major sponsors Screen Queensland, Virgin Australia, Singapore Airlines, R&F Properties, Marriott Brisbane and Griffith Film School.
Back to news