APSA's Various Funding and Creativity Initiatives Have Produced Works Taking 2018's Film Festival Scene by Storm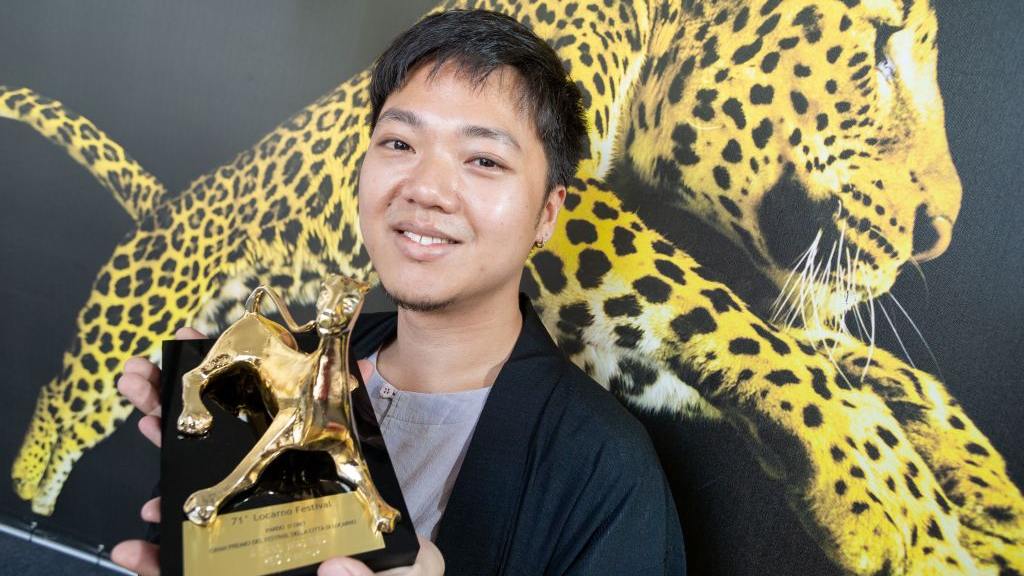 Indonesian film Memories of My Body (Kucumbu Tubuh Indahku) and Kazakh feature The River (Ozen) are about to have their world premieres at the Venice Film Festival, capping off the best year yet for the Asia Pacific Screen Awards' (APSA) various funding and creativity initiatives. These two projects bring the number of films to six that have been helped into being through the MPA APSA Academy Film Fund and which have premiered around the globe at a variety of festivals in 2018. Each have won critical acclaim as well as prestigious prizes.
An additional two films that rose out of the Asia Pacific Screen Lab have emerged, including one that went on to win the Golden Leopard at Locarno International Film Festival.
Lee Chang-dong of the Republic of Korea received a euphoric response to his latest film, Burning, which premiered at the Cannes Film Festival in France in May. A thrilling adaptation of a Haruki Murakami short story and starring Yoo Ah-in and Steven Yeun, Burning topped the Screen International critics poll, receiving the highest score in recorded Cannes history with an almost complete set of perfect scores.
Chang-dong has previously won four APSA Awards including Best Film for Secret Sunshine (Milyang) at the inaugural APSA ceremony in 2007, Achievement in Directing for Poetry (Shi), and twice for Best Youth Feature Film as a producer on A Brand New Life (Yeo-haeng-ja) and The World of Us (Woorideul). Burning was among the first recipients of the MPA APSA Academy Film Fund, its release eight years in the making after being awarded a grant in 2010.
Another MPA APSA Academy Film Fund recipient from the class of 2010 was Ayka from Kazakhstan's Sergey Dvortsevoy, which also received its long-awaited premiere at Cannes. It took home the Best Actress award for star Samal Yeslyamova from Cate Blanchett's jury. Sergey Dvortsevoy was nominated for a 2008 APSA for Achievement in Directing for Tulpan, while the film won Best Feature Film.
With Burning and Ayka now screened, all four recipients from the 2010 grant program have come to their successful completion. The other recipients of that inaugural bunch were Asghar Farhadi's A Separation and Peng Tao's The Cremator.
Another winner of an MPA APSA Academy Film Fund grant was Nuri Bilge Ceylan's The Wild Pear Tree from Turkey that premiered for the first time at the 2018 Cannes Film Festival. Ceylan previously won the Palme d'Or for Winter Sleep (Kis Uykusu) and has won three separate APSAs for Achievement in Directing for Three Monkeys (Us Maymun), Once Upon a Time in Anatolia (Bir Zamanlar Anadolu'da) and Winter Sleep. His films have been nominated twice for APSA's Best Feature Film award.
Payman Maadi, the Iranian actor who shot to international fame as the star in Asghar Farhadi's films A Separation (Jodaeiye Nader az Simin) and About Elly (Darbareye Elly), has had his second directorial effort after 2012's The Snow on the Pines (Barf rooye kajha) receive its world premiere at the Fajr Film Festival in Iran. Bomb, A Love Story (Bomb, Yek Asheghaneh) stars Maadi and his A Separation co-star Leila Hatami. Alongside the two Farhadi films, Maadi has also appeared in other APSA-nominated films Tales (Ghesse-ha), Melbourne, and Window Horses: The Poetic Persian Epiphany of Rosie Ming as well as Camp X-Ray with Kristen Stewart and the Emmy-winning HBO miniseries The Night Of.
We look forward to hearing about the Venice titles. Garin Nugroho of Indonesia, director of Memories of My Body (Kucumbu Tubuh Indahku), is an APSA Award winner for Best Children's Feature Film as a producer on Kamila Andini's The Mirror Never Lies (Laut Bercermin) and previously directed APSA Best Film nominee Opera Jawa in 2006. Emir Baigazin of Kazakhstan, director of The River, was nominated for an APSA in 2013 for Harmony Lessons and received a High Commendation for his work from the International Jury.
Now in its ninth year, the MPA APSA Academy Film Fund is a partnership between the Motion Picture Association (MPA) and the APSA Academy. It was created to support, at script stage, new feature film projects originated by APSA Academy members and their colleagues across the Asia Pacific region. 32 projects from 20 Asia Pacific countries and regions have so far been supported by the initiative. Recipients cover newcomers and world-famous auteurs alike and entries are open to all APSA Academy members with all entries judged by a panel of esteemed industry professionals. Other fund recipients to come to fruition so far include Farhadi's Oscar-winning A Separation, Maryam Ebrahimi's International Emmy Award-winning No Burqas Behind Bars, Annemarie Jacir's Wajib, and Shawkat Amin Korki's Memories on Stone.
Two graduates of the Asia Pacific Screen Lab (APSLab) have also brought their films to the world stage. APSLab is an initiative of the APSA Academy in association with Griffith University and NETPAC that is open to emerging filmmakers from across the Asia Pacific who have made at least one film. Two participants are chosen a year, each receiving an immersive development program and mentorship alongside an APSA Academy member to further their project and prepare them for a larger international stage.
Singapore filmmaker Yeo Siew Hua has had the greatest success out of the program, with his film A Land Imagined winning the Golden Leopard prize (the Pardo d'oro) at the recent Locarno Festival. Developed in his time at the APSLab under the mentorship of Taiwanese  producer and three-time International Nominations Council member Peggy Chiao, A Land Imagined is Yeo's second feature. In addition to Locarno's highest honour, the film won the Junior Juror Award and the Prize of the Ecumenical Jury – Special Mention. Locarno's jury was presided over by prolific Asia Pacific filmmaker Jia Zhang-ke of China. A Land Imagined is the first Singaporean film to ever win this award.
Iraqi filmmaker Mohanad Hayal will also venture to Venice to present his film Haifa Street as a part of the Final Cut program. One of only six films selected, the project is designed to offer filmmakers from Africa and the Middle East (namely Iraq, Jordan, Lebanon, Palestine and Syria) a three-day workshop to present their works still in production to an international collection of producers, buyers, distributors and festival programmers in order to facilitate post-production and promote co-production partnerships and film market access. Prizes include cash as well as post-production services including colour correction, sound mixing, DCP production and subtitling. Hayal was mentored through the APSLab by APSA-nominated filmmaker and former International Jury member U-Wei Bin Haji Saari of Malaysia.
Back to news