Tuesday, 10 December 2013
•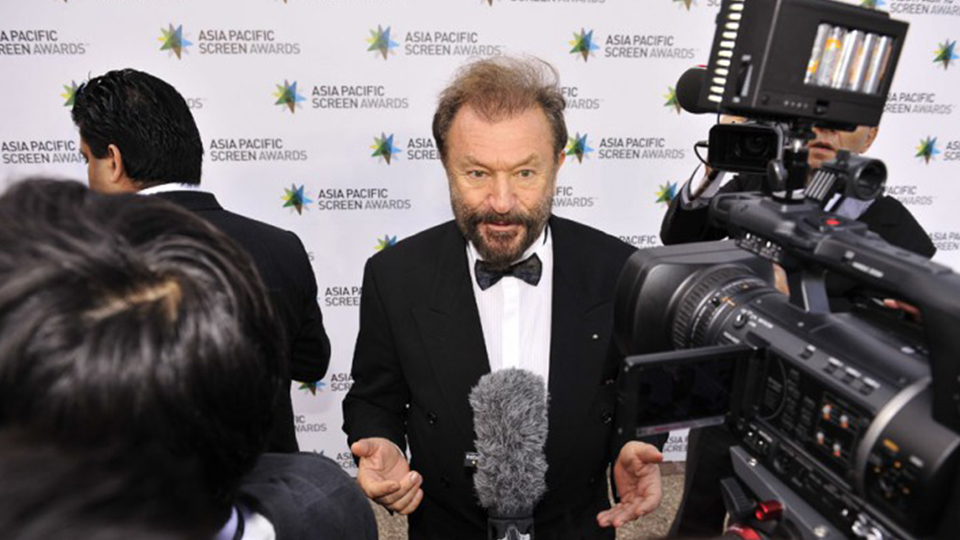 Brisbane: Lord Mayor Graham Quirk today announced internationally renowned actors, actresses, filmmakers and special guests are set to gather in Brisbane, Australia, for the seventh annual Asia Pacific Screen Awards (APSA) ceremony on Thursday 12 December 2013 at the spectacular Brisbane City Hall.
39 films from 22 Asia Pacific countries and areas have been nominated in this year's awards, the region's highest accolade in film. The ceremony will be attended by 1200 film industry luminaries from the Asia Pacific region and beyond, with nominees from all nine award categories confirmed for the event.
International Black Carpet arrivals will take place in King George Square from 5.30pm Thursday 12 December, and will be hosted by Nine Network's Katherine Feeney. APSA nominees will be treated by Napoleon Perdis make-up artists for their Black Carpet appearance.
Guests for all three Australian nominations confirmed to attend:
David Wenham (Top of The Lake, Lord of The Rings, Seachange), iconic Australian actor and debut director in Best Feature Film nominee The Turning
Aaron Pedersen (Jack Irish, The Circuit), nominated Australian actor and star of Mystery Road
Mandy Walker, award-winning Australian cinematographer, nominated for epic adventure filmTracks, starring Mia Wasikowska and Adam Driver.
International guests include:
Nominated actress and New Zealand Māori recording artist Whirimako Black (White Lies)
Actress, model and star of Best Feature Film nominee Television (Bangladesh), Nusrat Imrose Tisha, together with break out director Mostofa Sarwar Farooki and screenwriter Anisul Hoque
Nominated director and one of Variety's directors to watch in 2013 Anthony Chen (Ilo, Ilo,Singapore), a Cannes Film Festival and Golden Horse Award winner and Singapore's Oscar® submission
Producer and one of Sri Lanka's best known actors Mohamed Adamaly, representing Best Feature Film nominee With You, Without You (Sri Lanka)
Korean actress and producer Park Jooyoung for Juvenile Offender, nominated for Best Children's Feature Film and Korea's entry to the 86th Academy Awards®
Nominated actresses Negar Javaherian (Islamic Republic of Iran) and Ayca Damaci (Turkey)
Nominated producer David Gerson for the three-time nominated film Omar (Palestine)
Rami Yasin co-producer of Jordan's Best Children's Feature Film nominee When I Saw You
Nominated actor Yerbolat Toguzakov (The Old Man) from Kazakhstan
Actress Laura Petersen, star of Berlinale award winner Shopping (New Zealand), nominated for Best Children's Feature Film
Eminent Japanese producer Taguchi Hijiri for the twice nominated Like Father, Like Son
Japanese producer Hiroshi Higa for Leaving on the 15th Spring
Acclaimed Russian director Aleksey Fedorchenko for Celestial Wives of the Meadow Mari
Award winning Malaysian filmmaker U-Wei bin Haji Saari (Hanyut (Almayer's Folly)), nominated for Best Screenplay
Shilpa Ranade, director of The World of Goopi and Bagha (India), nominated for Best Animated Feature Film.
Wadjda actor Abdul Rahman Al Guhani, nominated for Best Children's Feature Film and representing the first ever APSA nomination from Saudi Arabia.
Nominees will be joined on the red carpet by:
Brisbane Lord Mayor Graham Quirk
High profile Chinese media personality and APSA ceremony presenter Chen Lei
Sofie Formica, Channel 7 presenter and APSA ceremony presenter
Dr Jack Thompson AM, Australian screen legend and APSA Academy President
Nik Powell, British producer (The Crying Game, Ladies in Lavender), director of the British National Film and Television School and co-founder of Virgin Records with Richard Branson
APSA International Jury members – Jury President, esteemed Indian screenwriter and director Shyam Benegal, "Queen of Sri Lankan Cinema" actress of stage and screen Hon Dr Malani Fonseka, Korean screenwriter and director Kim Tae-yong, Turkish actor Tamer Levent, Swiss director Christoph Schaub and Hong Kong producer Albert Lee.
The Asia Pacific Screen Awards, supported by Brisbane City Council and managed by economic development board Brisbane Marketing in a unique collaboration with Paris-based UNESCO and FIAPF-International Federation of Film Producers Associations, recognise and promote cinematic excellence and cultural diversity of the world's fastest growing film region: comprising 70 countries and areas, 4.5 billion people, and responsible for half of the world's film output.
RED CARPET ARRIVALS: From 5.30pm Thursday 12 December in King George Square, Brisbane City Hall.
MEDIA ACCREDITATION
APSA welcomes applications for accreditation from national and international media for the Black Carpet arrivals and Awards Ceremony and for the three days of activities in the lead up to the Ceremony.
Contact: APSA Publicity Department [email protected]
CLICK HERE to view the full list of 2013 APSA nominations
Back to news