Asia Pacific Screen Awards and Motion Picture Association affirm commitment to the screen industry: MPA APSA Academy Film Fund opens for 2020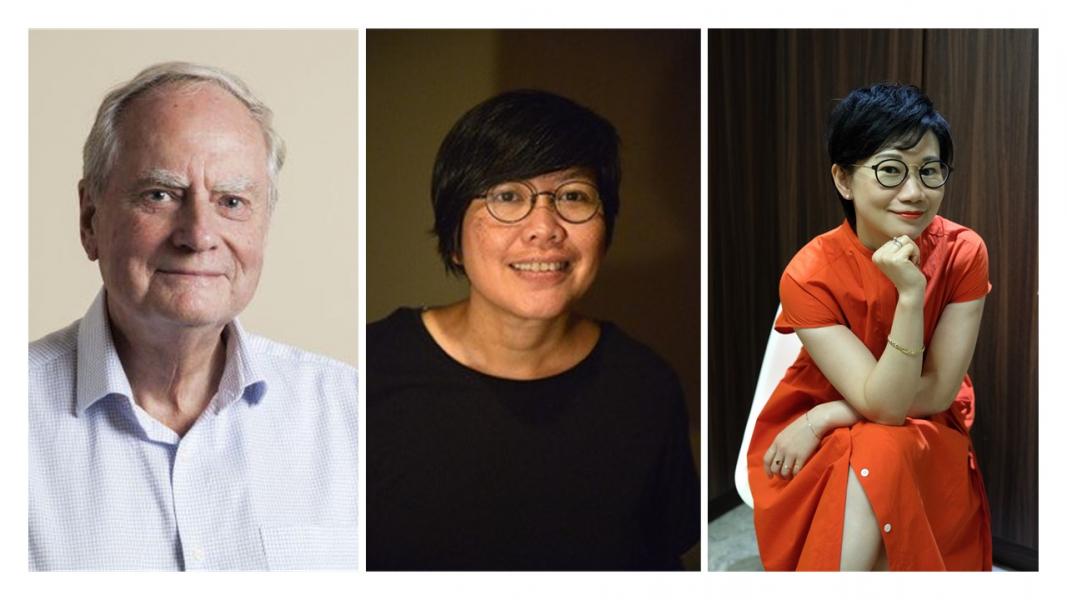 The Asia Pacific Screen Awards (APSA) and the Motion Picture Association (MPA) today affirmed their ongoing commitment to the screen creatives of Asia Pacific as they opened the 11th funding round for the MPA APSA Academy Film Fund and announced the Jury who will determine the winners. The Fund was launched at the MPA BJIFF BFM Film Workshop Forum during the 10th Beijing International Film Festival (BJIFF).
Heading the Jury in 2020 is esteemed Australian film distributor, historian and documentary filmmaker Andrew Pike OAM, now in his 11th year steering the selection process. He is joined by returning panelist Kiki Fung (Hong Kong, PRC) renowned film curator, festival director, essayist and current Programmer for Hong Kong International Film Festival. Completing the three-member Jury is champion of Indonesian independent cinema Meiske Taurisia who has produced award-winning features and created a multitude of development and mentoring opportunities, and festival and distribution platforms to support and showcase Indonesian cinema.
The fund's annual investment of US$100,000 in the region's storytellers is a collaboration between APSA, which honours the cinematic excellence of the culturally diverse region, and the MPA, the peak body representing some of the world's biggest film studios.
The fund awards four development grants of US$25,000 annually and is wholly supported by the MPA.
Committed to investing in the rich storytelling traditions of the region, spanning 70 countries and areas, the MPA APSA Academy Film Fund supports the development of, at the crucial early script stage, new feature film projects by APSA Academy members and their colleagues from across the region.
Executive Director of the Asia Pacific Screen Awards and its Academy Jaclyn McLendon said "There has never been a more urgent time to support the creative voices of Asia Pacific, and by opening the 11th round of the fund at this time, we hope to send a message of solidarity across the region."
"Over the last ten years, the consistent feedback we have heard from our fund recipients is that, over and above the resources to help develop the project, it is the backing and endorsement of the MPA and APSA that has assisted filmmakers in attracting investors, creating confidence in the project and its market potential," she said.
"This speaks to the aims of both organisations actively fulfilling their shared goals to increase cultural diversity on screen in the fastest growing region of film production in the world."
Belinda Lui, President and Managing Director Asia Pacific MPA, said, "When we partnered with the Asia Pacific Screen Awards to offer a new feature film development fund to some of the brightest talents across the Asia Pacific region, we did so with the hope that it would reveal fresh and exciting new stories for a global audience.
"Ten years later, all of our expectations have been greatly surpassed. Films produced under the Fund have resonated with audiences and festival judges alike, highlighting the quality and range of Asia Pacific filmmaking, and illustrating the incredible diversity of filmmakers in this part of the world – Burning, from Korea's LEE Chang-dong, received a special screening at MPA headquarters in DC, while Memories of My Body, from
Indonesia's Garin Nugroho, was awarded the 2018 APSA Cultural Diversity Award under the patronage of UNESCO, acknowledging cinema that promotes the values of inclusion, dialogue and human rights, and received a special screening at UNESCO's Paris headquarters.
"Now more than ever, filmmakers are in need of our support, and that is why we are delighted to open the 2020 MPA APSA Academy Film Fund for submissions."
To date, 40 projects from 22 countries and areas of the Asia Pacific have been supported through the initiative, with recipients including both emerging talent and established auteurs. 13 feature films have been completed and debuted to international acclaim.
Kazakh auteur Adilkhan Yerzhanov, writer/director of MPA APSA Academy Film Fund project A Dark, Dark Man said "Receiving the development funds from APSA/MPA for A Dark, Dark Man allowed me to start and complete the production of a film within a very short time. It allowed me to reach a higher quality, to have more time for the script development and, most importantly, to obtain the trust of potential investors for my future projects".
"APSA/MPA funding is also a great moral support. Our whole team was strongly motivated by the fact our project was picked by such a solid international organization. In the times when auteur cinema gets more and more vulnerable such funding seems to be essential for its survival. It gave us the opportunity to film comfortably and find additional sources of financing," Mr Yerzhanov said.
MPA APSA Academy Film Fund project highlights include:
2019 San Sebastian International Film Festival Competition & APSA winner – A Dark, Dark Man
2018 Cannes Film Festival FIPRESCI Award & APSA winner – Burning
2018 Cannes Film Festival, Official Selection & Best Actress winner – Ayka
2018 Cannes Film Festival, Official Selection – The Wild Pear Tree
2018 Venice Film Festival, Orizzonti Selection & Best Director winner – The River,
2018 Venice Film Festival, Orizzonti Selection & APSA winner – Memories of My Body
2017 Locarno Festival winner – Wajib
2014 International Emmy Award for Outstanding Documentary – No Burqas Behind Bars
2010 Academy Award® for Best Foreign Language Film – A Separation
Fund Films in development include:
Haifa Al Mansour's Miss Camel, an empowering animated tale of a young Saudi Arabian girl, currently being developed with LA's ShadowMachine (BoJack Horseman, Robot Chicken)
Production has completed on No Land's Man, from Mostofa Sarwar Farooki (Bangladesh), co-produced by and starring Indian star Nawazuddin Siddiqui (Sacred Games, The Lunchbox)
This year's recipients, determined by the dedicated MPA APSA Academy Film Fund Jury, will be announced during the Asia Pacific Screen Forum in November 2020.
Back to news