Thursday, 24 November 2016
•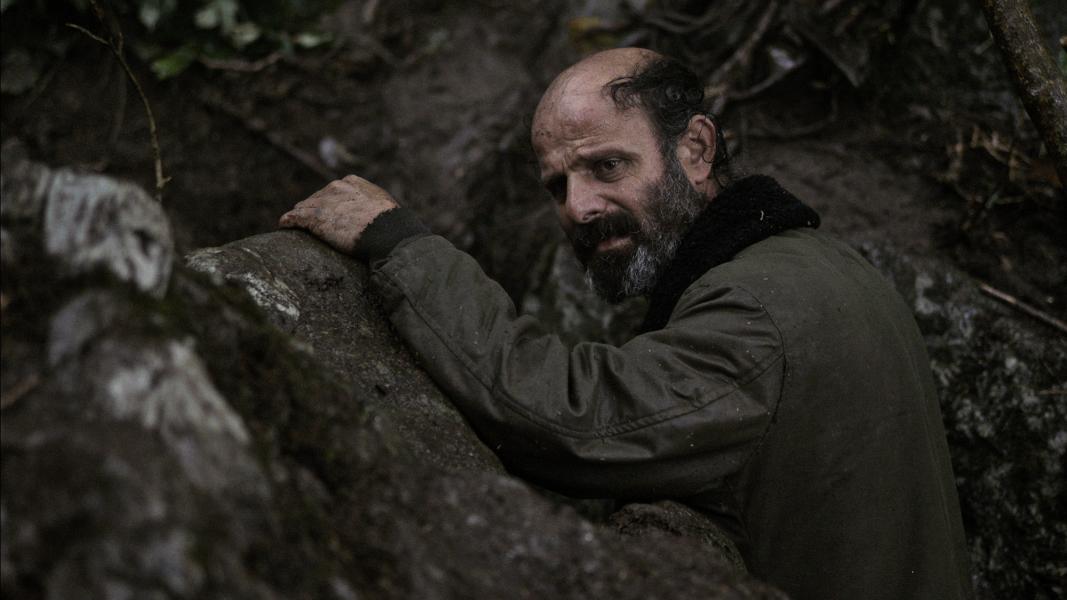 TURKEY'S COLD OF KALANDAR WINS 3 AWARDS INCLUDING BEST FEATURE FILM
Brisbane, Australia: Winners in the 10th Asia Pacific Screen Awards, the region's highest accolade in film, were announced tonight at a glittering ceremony in Brisbane. Hosted by Australian actor David Wenham and presenter Anjali Rao, the 2016 Awards marked the 10th year of APSA recognising and promoting cinematic excellence and cultural diversity of the world's fastest growing film region: comprising 70 countries and areas, 4.5 billion people, one third of the earth and responsible for half of the world's film output.
APSA Best Feature Film was awarded to Turkish film Cold of Kalandar (Kalandar Soğuğu, Turkey, Hungary) produced by Nermin Aytekin and co-produced by Ivan Angelusz and János Rózsa. The film also won Achievement in Cinematography for Cevahir Şahin and KürşatÜresin and director Mustafa Kara, for his second feature film was awarded the Inaugural APSA Young Cinema Award, presented by NETPAC and Griffith Film School. This new and important Award launched in recognition of the APSA 10th anniversary to honour emerging talent from the region, eligible to directors of debut or sophomore feature narrative films in feature competition. Nermin Aytekin, Mustafa Kara and Cevahir Şahin were all in attendance to accept the awards.
The 2016 APSA International Jury comprised five eminent former APSA Jury Presidents hailing from three continents, headed by acclaimed Academy-Award® winner Lord Puttnam of Queensgate CBE (United Kingdom, APSA 2010 Jury President), joined by APSA Patron and co-founder and current Chairman of the Busan International Film Festival Kim Dong-Ho (APSA 2015), prolific and multi-award winning producer from Hong Kong (PRC) Nansun Shi (APSA 2011), Palme d'Or and Academy Award®-winning Australian producer Jan Chapman (APSA 2012), and celebrated Indian master filmmaker Shyam Benegal (APSA 2013).
President of the APSA International Jury, Lord Puttnam said "Over the last two weeks the APSA International Jury has viewed 24 films that between them have lasted almost 50 hours and it's been a remarkable privilege to find yourself looking into customs, societies, attitudes and practices that you are not necessarily familiar with, and all of us on the Jury found that incredibly rewarding.
"There were two significant things I came away with: number one was how often the issue of family occurred, the importance of family and the role of family, is an underlying theme that popped up time and time again. The other that I found really encouraging was the quite extraordinary quality of the male performances. I have never seen that number of absolutely outstanding male performances – ever. Anywhere."
APSA International Jury member Jan Chapman (Australia) said "I found a fascination with the variety of films and felt a gratitude that we can see such a range of styles of films from such a range of countries. It is really quite astounding and such an insight into other worlds."
The APSA Cultural Diversity Award, under the Patronage of UNESCO was awarded to director Hussein Hassan for The Dark Wind (Reşeba, Iraq, Qatar, Germany), a film which exposes the dreadful reality of the Yazidi (an ethno-religious group practicing Yazdanism) trying to live and love under the shadow of ISIS in the face of intolerance and ignorance. Hassan, who travelled from Iraqi Kurdistan to accept the award, also starred in Shawkat Amin Korki's Memories on Stone, winner of the 2014 APSA UNESCO Award.
International Jury member Nansun Shi (Hong Kong PRC) said "The Dark Wind is a wonderful film, but very sad. Coming to these Awards, I had not realised the subject matter of the Yazidis, and we wanted to highlight this to the world, and bring more attention to these people."
APSA Achievement in Directing was awarded to Chinese master and APSA Academy member Feng Xiaogang for his remarkable and incredibly original feature I Am Not Madame Bovary (Wo Bu Shi Pan Jinlian), his 16th directorial work. Feng was nominated in the same category in 2010 for Aftershock, which won the APSA for Best Feature Film that year.
APSA Best Screenplay was awarded to Ryusuke Hamaguchi, Tadashi Nohara, Tomoyuki Takahashi for Happy Hour (Japan), for, as Lord Puttnam remarked, "its sheer scale and energy".
In the 10th APSAs, the International Jury were incredibly impressed by the standard and quality of performances, resulting in a very tight competition for the acting achievements.
Best Performance by an Actress was awarded to young actress from the Philippines Hasmine Killip for her extraordinary performance in Ordinary People (Pamilya Ordinaryo) as a 16 year-old homeless mother living on the streets of chaotic Manila.
Best Performance by an Actor was presented to Indian actor Manoj Bajpayee for his portrayal in Aligarh, based on real events of esteemed, award winning university professor Shrinivas Ramchandra Siras who, in 2010, was fired from his position for his sexual orientation. Bajpayee accepted the award on the night, and this was his second APSA nomination following his 2012 acting nomination for Anurag Kashyap's Gangs of Wasseypur.
APSA International Jury member Jan Chapman said of Bajpayee "it was superb, such a moving performance, I was really affected by the humanity and the depth" while fellow Juror Shyam Benegal (India) said "He gave such an extraordinarily fine performance, extremely well delineated with lots of little details, an extremely well crafted role."
Lord Puttnam said the competition was so close between the actors, the International Jury awarded a Special Mention to Indian actor Nawazuddin Siddiqui for his outstanding performance in Anurag Kashyap's Psycho Raman (Raman Raghav 2.0).
The Jury awarded two Jury Grand Prizes and one Special Mention.
The first Jury Grand Prize went to acclaimed and iconic Korean actress Youn Yuh-jung who has had a remarkable, broad-ranging and bold career spanning nearly 50 years was honoured for her role in The Bacchus Lady (Jug-yeo-ju-neun yeo-ja, Republic of Korea), which stunned the International Jury for its dignity and subtlety. APSA International Jury member Kim Dong-ho said "the role was very difficult, and her performance was outstanding."
The second Jury Grand Prize was awarded to Cinematographer Mark Lee Ping-bing for his work in Yang Chao's Crosscurrent (Chang Jiang Tu), which Lord Puttnam commented "we were looking at something we all agreed was breathtaking." This is Ping-bing's second APSA Achievement in Cinematography Award following last year's win for Hou Hsiao-Hsien's The Assassin, and previous nominations for Tran Anh Hung's Norwegian Wood (2011) and Jiang Wen's The Sun Also Rises (2007).
Finally, a Jury Grand Prize Special Mention was awarded to 8 year-old Sunny Pawar from India for his incredibly nuanced portrayal of the young Saroo Brierley in Garth Davis' Lion (Australia). In an interesting coincidence, Sunny shared screen time in Lion with both APSA Ceremony host David Wenham, and Best Performance by an Actor Special Mention winner Nawazuddin Siddiqui.
The APSA Youth, Animation & Documentary International Jury was chaired by film critic, author and expert festival programmer Chris Fujiwara (USA) together children's arts and education advocate Nira Benegal (India) and former APSA International Jury member, writer, and feature and documentary filmmaker Christoph Shaub (Switzerland) whose appointment highlights the ten-year relationship between the European Film Academy (EFA) and APSA.
They awarded APSA Best Youth Feature Film to The World of Us (Woorideul, Republic of Korea), produced by Lee Chang-dong and Kim Soon-mo. Lee Chang-dong has previously won APSAs for Best Feature Film for Secret Sunshine(Miryang, 2010) and Achievement in Directing for Poetry (Shi, 2010) and his films have received a total of seven APSA nominations.
Jury Chair Chris Fujiwara said "We were very struck by the film because it is so rare to see films about a group of girls of primary school age, the film depicted the power relationships between these girls, their longing to be accepted and their desire to have social prestige. All of these things were really beautifully portrayed in this film and it was a very, very moving film about the longing for friendship and acceptance."
Best Animated Feature Film went to Seoul Station (Seoul-yeok Republic of Korea), a unique mix of zombie horror and social criticism produced by Lee Dong-ha, Suh Young-joo, Yeon Sang-ho.
"We were struck most of all by the film's social and political critique which is directed at the authoritarian function of the police and the authority structure of the patriarchal family. We thought the film was quite successful in making this critique through the zombie narrative as a vehicle, and the animation was very skilfully done," Fujiwara said.
Best Documentary Feature Film was awarded to Starless Dreams (Royahaye Dame Sobh, Islamic Republic of Iran) produced by Mehrdad Oskouei.
"Starless Dreams is an absolutely devastating film emotionally and an extraordinary piece of work by the director who was able to win the trust of these girls. It is an affirmation of the power of cinema in the sense that it is cinema that allows these girls to achieve some kind of transcendence of their situation, to achieve some kind of honest expression of who they are and their worth as human beings. A very, very moving film," Fujiwara said.
The 10th APSA FIAPF Award for Outstanding Achievement in Film in the Asia Pacific region was presented to esteemed Iranian producer Manoochehr Mohammadi during the Ceremony. This marks the 10th FIAPF-International Federation of Film Producers Associations Award to be presented from the founding partnership between the two organisations. Mohammadi was awarded the 2013 UNESCO Award for his film Painting Pool.
The Inaugural APSA Young Cinema Award presented by NETPAC (Network for the Promotion of Asian Cinema) and Griffith Film School (GFS) also presented a Special Mention to Bi Gan for Kaili Blues (Lu Bian Ye Can, People's Republic of China.)
The recipients were selected by the NETPAC Jury drawn from the APSA International Nominations Council and was comprised of Iranian film specialist Dr Anne Démy-Geroe, leading film critic and researcher from Hong Kong (PRC), Ain Ling Wong and APSA Film Director Maxine Williamson.
During the Ceremony, the Motion Picture Association (MPA) announced the four filmmakers who are the recipients of the 7th round of the incredibly successful MPA APSA Academy Film Fund. The Fund was created to support, at script stage, new feature film projects originated by APSA Academy members and their colleagues across Asia Pacific. The fund awards four development grants of US$25,000 annually, and is wholly supported by the MPA. To date, 28 projects have now been funded, with many going into production and garnering success at film festivals around the world.
Mike Ellis, President and Managing Director Asia Pacific MPA, said, "We are thrilled to announce the grants going to APSA Academy members who have revealed such extraordinary talent in these new projects. My thanks go to the dedicated panel of industry experts chaired once again by Andrew Pike, joined this year by filmmakers Hanna Lee and Glenys Rowe."
Recipients of the MPA APSA Academy Film Fund are:
Haifaa Al Mansour (Saudi Arabia) for Miss Camel
Joo Young Park (Republic of Korea) for Morning Star (Yeonbaek)
Rolf de Heer (Australia) for Mr Ward's Incredible Journey
Emir Baigazin (Kazakhstan) for The River
The Asia Pacific Screen Awards, based in Brisbane, are presented by Treasury Casino & Hotel, supported by Brisbane City Council and managed by economic development board Brisbane Marketing. APSA has the privilege of a unique collaboration with Paris-based UNESCO and FIAPF-International Federation of Film Producers Associations
APSA and its Academy is committed to its ongoing collaborations with UNESCO, FIAPF, the European Film Academy (EFA), the Motion Picture Association (MPA), NETPAC (the Network for the Promotion of Asian Cinema), the Asia Pacific Screen Lab (APSL) and Griffith Film School.
MEDIA ENQUIRIES / INTERVIEWS :
IMAGES/MATERIALS FOR MEDIA:
Including broadcast quality clips, red carpet and winner images
https://www.dropbox.com/sh/3prb8fkhuqt6ofc/AAC8I1Am_rIxlJG84Ouk573ga?dl=0
CEREMONY HIGHLIGHT CLIPS will be uploaded through the night here:
https://www.youtube.com/user/brisbanemarketingtv
10th ASIA PACIFIC SCREEN AWARDS – WINNERS
BEST FEATURE FILM
Cold of Kalandar (Kalandar Soğuğu)
Turkey, Hungary
Produced by Nermin Aytekin
Co-produced by Ivan Angelusz, János Rózsa
BEST YOUTH FEATURE FILM
The World of Us (Woorideul)
Republic of Korea
Produced by Lee Chang-dong, Kim Soon-mo
BEST ANIMATED FEATURE FILM
Seoul Station (Seoul-yeok)
Republic of Korea
Produced by Lee Dong-ha, Suh Young-joo, Yeon Sang-ho
BEST DOCUMENTARY FEATURE FILM
Starless Dreams (Royahaye Dame Sobh)
Islamic Republic of Iran
Produced by Mehrdad Oskouei
ACHIEVEMENT IN DIRECTING
Feng Xiaogang for I Am Not Madame Bovary (Wo Bu Shi Pan Jinlian)
People's Republic of China
BEST SCREENPLAY
Ryusuke Hamaguchi , Tadashi Nohara , Tomoyuki Takahashi for Happy Hour
Japan
ACHIEVEMENT IN CINEMATOGRAPHY
Cevahir Şahin, Kürşat Üresin for Cold of Kalandar (Kalandar Soğuğu)
Turkey, Hungary
BEST PERFORMANCE BY AN ACTRESS
Hasmine Killip in Ordinary People (Pamilya Ordinaryo)
Philippines
BEST PERFORMANCE BY AN ACTOR
Manoj Bajpayee in Aligarh
India
SPECIAL MENTION FOR BEST PERFORMANCE BY AN ACTOR
Nawazuddin Siddiqui in Psycho Raman (Raman Raghav 2.0)
India
CULTURAL DIVERSITY AWARD, UNDER THE PATRONAGE OF UNESCO
Hussein Hassan for The Dark Wind (Reşeba)
Iraq, Qatar, Germany
APSA FIAPF AWARD
Iranian producer Manoochehr Mohammadi
JURY GRAND PRIZE
Youn Yuh-jung in The Bacchus Lady (Jug-yeo-ju-neun yeo-ja)
Republic of Korea
JURY GRAND PRIZE
Mark Lee Ping-bing for Crosscurrent (Chang Jiang Tu)
SPECIAL MENTION: JURY GRAND PRIZE
Sunny Pawar in Lion
Australia
YOUNG CINEMA AWARD presented by NETPAC and Griffith Film School
Mustafa Kara for Cold of Kalandar (Kalandar Soğuğu) Turkey, Hungary
SPECIAL MENTION: YOUNG CINEMA AWARD presented by NETPAC and Griffith Film School
Bi Gan for Kaili Blues (Lu Bian Ye Can) People's Republic of China
MPA APSA ACADEMY FILM FUND 2016 RECIPIENTS
Haifaa Al Mansour (Saudi Arabia) for Miss Camel
Joo Young Park (Republic of Korea) for Morning Star (Yeonbaek)
Rolf de Heer (Australia) for Mr Ward's Incredible Journey
Emir Baigazin (Kazakhstan) for The River
Back to news