Thursday, 12 December 2013
•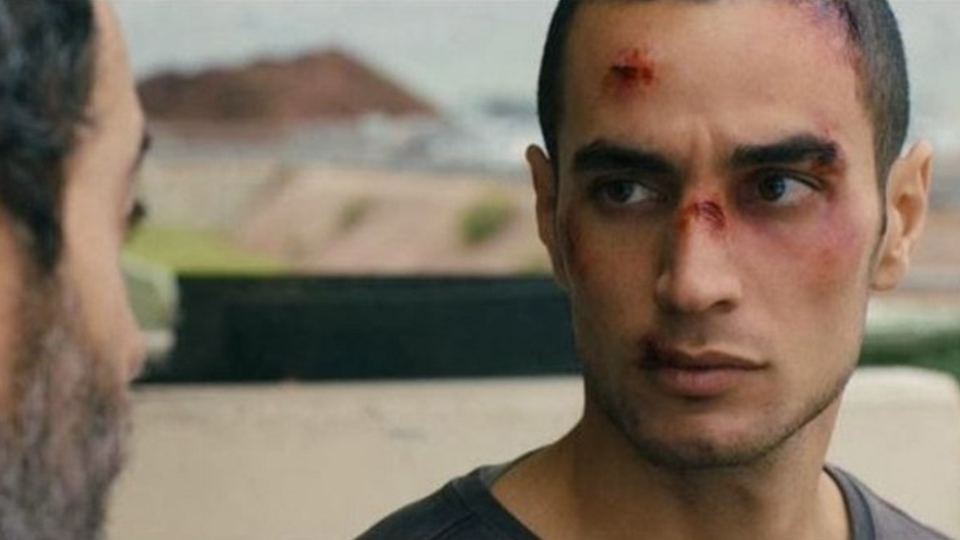 Brisbane, Australia: Palestinian film Omar has won the Best Feature Film Award at the seventh annual Asia Pacific Screen Awards, the region's highest accolade in film, announced at the ceremony at Brisbane's City Hall on Thursday evening.
Produced, written and directed by Hany Abu-Assad, and produced by Waleed F. Zuaiter, David Gerson and Hany Abu-Assad, Omar is the first film to be fully funded by the Palestinian film industry.
Films from, India, People's Republic of China and Republic of Korea took home two awards each, films from Bangladesh, Islamic Republic of Iran, Russian Federation and Singapore also collected awards, with a further two special mentions going to films from Kazakhstan and Iraqi Kurdistan.
Brisbane Lord Mayor Graham Quirk congratulated all winners and said the ceremony attracted leading cultural, business and political figures from throughout the Asia Pacific.
"It has been an honour for Brisbane to host the Asia Pacific Screen Awards and make welcome such a prestigious group of internationally acclaimed filmmakers and actors," the Lord Mayor said.
"I congratulate all the winners. It is wonderful to see the 2013 awards go to films from such a range of countries across the region, and many of them to first time feature filmmakers."
India's The Lunchbox, starring Irrfan Khan, Nimrat Kaur and Nawazuddin Siddiqui, took out two major awards at the ceremony. First time feature filmmaker Ritesh Batra won the Best Screenplay award and the Jury bestowed the film with a Jury Grand Prize, one of two awarded.
Television (Bangladesh) produced by Mostofa Sarwar Farooki, was also awarded a Jury Grand Prize, the first time an Asia Pacific Screen Award has gone to a film from Bangladesh.
The award was accepted by co-writer and nominee Anisul Hoque and lead actress Nusrat Imrose Tisha.
Zhang Ziyi was awarded Best Performance by an Actress for her role in martial arts drama Yi dai zong shi (The Grandmaster, Hong Kong (PRC), People's Republic of China). Directed by Wong Kar Wai, it chronicles the life of Chinese Grandmaster Ip Man, whose students included Bruce Lee. Accepting the award from Los Angeles Zhang Ziyi said, 'I wish I could fly to you like all my characters in all of my movies… I wish to thank the jury for this prize, it's an honour to be in the company of these wonderful actresses from many different countries, representing different cultures, I share this award with all of you.'
Korean superstar Lee Byung-hun won Best Performance by An Actor for Masquerade (Republic of Korea), the fourth-highest grossing Korean film, in which he plays two roles.
Anthony Chen won Achievement in Directing for his touching debut feature film Ilo, Ilo (Singapore), the story of a young Singaporean boy and his live-in Filipino maid from the Ilo, Ilo province in the Philippines.
The International Jury awarded two additional special mentions for Achievement in Directing to Emir Baigazin for Uroki Garmonii (Harmony Lessons, Kazakhstan, Germany, France) and to Hiner Saleem for My Sweet Pepper Land (Iraqi Kurdistan, France, Germany).
Lu Yue won the Achievement in Cinematography award for Yi Jiu Si Er (Back to 1942, People's Republic of China). The award was presented by Brisbane Lord Mayor Graham Quirk. Lu Yue is already an APSA Academy member, having received a nomination in the same category in 2010 for Tangshan Dadizheng (Aftershock).
The UNESCO award for outstanding contribution to the promotion and preservation of cultural diversity through film was awarded to The Painting Pool from Islamic Republic of Iran. Produced by Manoochehr Mohammadi, the award was accepted by acclaimed lead actress and nominee Negar Javaherian.
Winners in three categories were determined by APSA Academy members through Academy voting: Best Children's Feature Film, Best Animated Feature Film and Best Documentary Feature Film.
Beom-joe So-nyeon (Juvenile Offender) from Republic of Korea, produced by Park Jooyoung, collected the Best Children's Feature Film award. The story of a young juvenile offender who is reunited with a mother he never knew he had, the film stars award-winning newcomer Seo Young-joo and K-pop star Lee Jung-hyun.
Winner of the Best Animated Feature Film was Koo! Kin-Dza-Dza, from the Russian Federation, produced by Sergey Selyanov, Leonid Yarmolnik, Yuri Kushnerev, Oleg Urushev, Konstantin Ernst.
Winner of the Best Documentary Feature Film was The Act of Killing (Denmark, Norway, United Kingdom). Produced by Signe Byrge Sørensen, Joram Ten Brink, Christine Cynn, Anne Köhncke, Joshua Oppenheimer, Michael Uwemedimo and anonymous Indonesian producers, and co-produced by Torstein Grude, Bjarte Mørner Tveit, Joshua Oppenheimer, and Christine Cynn, the award was accepted on the night by Norwegian producer Anne Köhncke.
Korean film producer Lee Choon-yun was the recipient of the FIAPF Award for Outstanding Achievement in Film in the Asia Pacific region.
Six of the award-winning films also represented their country as the official submission to the 2014 Academy Awards® for the Best Foreign Language Film category:
Television (Bangladesh)
The Grandmaster (Hong Kong)
Omar (Palestine)
Back to 1942 (People's Republic of China)
Juvenile Offender (Republic of Korea)
Ilo, Ilo (Singapore)
The Act of Killing has been shortlisted for an Academy Award® nomination in the documentary category.
International Jury President, esteemed Indian screenwriter and director Shyam Benegal said he was very impressed with the quality of nominee films.
"More than half of the world's films originate from the Asia Pacific region, which makes the APSA award in Brisbane among the more important competitive film awards in the world," he said.
The Awards, supported by Brisbane City Council and managed by economic development board Brisbane Marketing in a unique collaboration with Paris-based UNESCO and FIAPFInternational Federation of Film Producers Associations, recognise and promote cinematic excellence and cultural diversity of the world's fastest growing film region: comprising 70 countries and areas, 4.5 billion people, and responsible for half of the world's film output. In 2013, 39 films from 23 countries and areas received award nominations.
The APSA ceremony is broadcast to 46 countries across Asia, the Pacific and Indian subcontinent via the ABC's Australia Network and will air across Australia on SBS One on December 22.
CEREMONY BROADCAST DETAILS:
Australia Network: Sunday 15 December from 9.00pm AEST
SBS One: Sunday 22 December at 11.30pm AEST
MEDIA CONTACT:
APSA Publicity Department
Email: [email protected]
Cathy Gallagher, ph +61 416 227 282
Alicia Brescianini, ph +61 400 225 603
Natalie Motto, ph: +61 416 002 103
FULL LIST OF WINNERS
BEST FEATURE FILM
Omar
Palestine
Produced by Hany Abu-Assad, Waleed F. Zuaiter, David Gerson
BEST CHILDREN'S FEATURE FILM
Juvenile Offender (Beom-joe So-nyeon)
Republic of Korea
Produced by Park Joo-young
BEST DOCUMENTARY FEATURE FILM
The Act of Killing
Denmark, Norway, United Kingdom
Produced by Signe Byrge Sørensen, Joram Ten Brink, Christine Cynn, Anne Köhncke, Joshua Oppenheimer, Michael Uwemedimo, anonymous Indonesian producers
Co-Produced by Torstein Grude, Bjarte Mørner Tveit, Joshua Oppenheimer, Christine Cynn
BEST ANIMATED FEATURE FILM
Koo! Kin-Dza-Dza
Russian Federation
Produced by Sergey Selyanov, Leonid Yarmolnik, Yuri Kushnerev, Oleg Urushev, Konstantin Ernst
ACHIEVEMENT IN DIRECTING
Anthony Chen for Ilo Ilo
Singapore
SPECIAL MENTIONS IN DIRECTING
Emir Baigazin for Harmony Lessons (Uroki Garmonii)
Kazakhstan, Germany, France
Hiner Saleem for My Sweet Pepper Land
Iraqi Kurdistan, France, Germany
BEST SCREENPLAY
Ritesh Batra for The Lunchbox
India, France, Germany
ACHIEVEMENT IN CINEMATOGRAPHY
Lu Yue for Back to 1942 (Yi Jiu Si Er)
People's Republic of China
BEST PERFORMANCE BY AN ACTOR
Lee Byung-hun in Masquerade
Republic of Korea
BEST PERFORMANCE BY AN ACTRESS
Zhang Ziyi in The Grandmaster (Yi dai zong shi)
Hong Kong (PRC), People's Republic of China
FIAPF AWARD
Lee Choon-yun
Republic of Korea
JURY GRAND PRIZE (1)
Television
Bangladesh
Produced by Mostofa Sarwar Farooki
Co-Produced by Mahboob Rahman
JURY GRAND PRIZE (2)
Ritesh Batra for The Lunchbox
India, France, Germany
UNESCO AWARD
The Painting Pool
Produced by Manoochehr Mohammadi
Islamic Republic of Iran
NETPAC DEVELOPMENT PRIZE
Adilkhan Yerzhanov for Stroiteli (Constructors)
Kazakhstan
MPA APSA ACADEMY FILM FUND RECIPIENTS
Ainsley Gardiner for Canoe (Vaka)
New Zealand
Jeannette Paulson Hereniko for Fall Out
Hawaii, USA
Reis Çelik for Kerbala Orkestrası (Karbala Orchestra)
Turkey
Garin Nugroho for Topeng Monyet (The Monkey Mask)
Indonesia
APSA ACADEMY CHILDREN'S FILM FUND
Sudheer Palsane for Noor
India
Kath Shelper for The Wonderful Adventures of Topsy Brown & Other Terrible Tales
Australia
Back to news